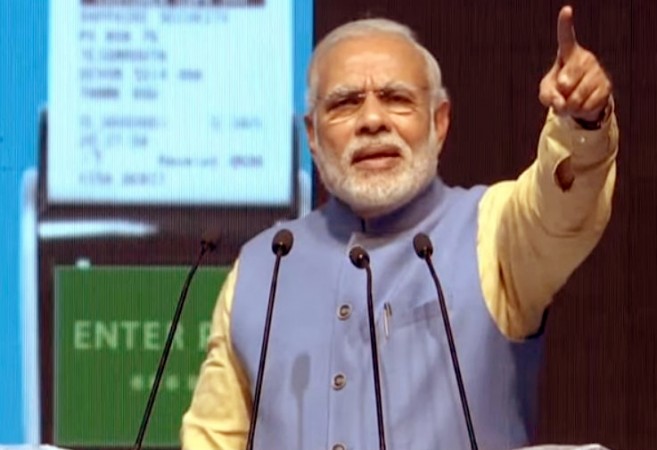 Prime Minister Narendra Modi on Saturday announced a number of schemes that affect a large cross-section of society. It provided sops for not only people from the lower and middle classes of society, but also entrepreneurs and a number of businessmen.
Political reactions to the speech were on expected lines, with the Oppositions parties slamming it squarely. However, one common refrain that emerged from everywhere was that Modi had turned the national address to a budget speech. And the reason that accusation is being flung at the prime minister is because he took a few steps – like reducing the interest rates on certain loans – that have not usually been seen outside of a budget speech.
At least three politicians have since the speech criticised Modi for turning it into a Budget address. One of the first off the block was West Bengal Chief Minister and Trinamool Congress chief Mamata Banerjee, who wrote on Twitter: "Financial Emergency continues in the name of black money cleanup. Money not available in banks. Still no concrete solutions to problems [sic]."
She added: "The Nation Address became the Budget Address [sic]." Banerjee has been a very vocal critic of Modi since the first day of demonetisation, and even called for the resignation of the prime minister recently over the apparent failure of the move.
Another politician who criticised Modi for his speech was CPI-M chief Sitaram Yechury, who said: "It seems like no work is left for the finance minister, because the prime minister has presented the budget speech already."
The third leader to express disappointment in this fashion was Rashtriya Janata Dal chief Lalu Prasad, who said: "This speech was like a budget speech. There was not a single mention of how much black money had been unearthed [due to demonetisation]."
While Lalu Prasad may have had a point there – many people were expecting Modi to provide hard figures on how much black money had been unearthed and other numerical details of demonetisation – one has to remember that the exercise ended only on Friday, and banks are still tallying the numbers. Thus, the wait for those numbers will be lengthened a bit.