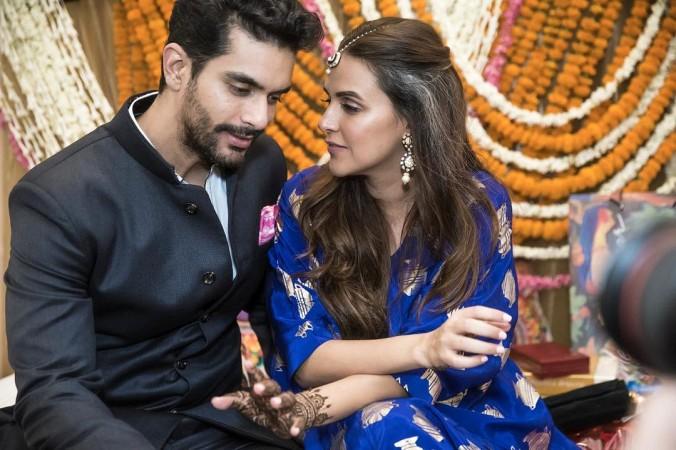 Neha Dhupia and Angad Bedi shocked their fans when they recently announced their marriage by sharing a picture of them from their wedding on May 10. The lovebirds, who have been good friends for the past 12 years, tied the knot in a hush-hush ceremony according to Sikh rituals at a gurudwara in Vasant Vihar, Delhi.
Soon, rumours started making the rounds of the tinsel town that Neha was pregnant already and which is the reason why the two decided to get married in such a hurry.
Her dad Pradip Dhupia recently opened up about Neha's pregnancy reports.
"No no.. there is no such thing at all. Since the two got married early, people are thinking otherwise. But there is no such thing. People will keep talking about things and spread rumors as per their wish," Pradip Dhupia told Dainik Bhaskar in an interview.
Neha and Angad managed to maintain their marriage a secret away from the media and the glitzy world of Bollywood. When Pradip Dhupia was asked whose decision was it for the close-knit ceremony, he said, "It was decided by both the families and the couple as they didn't have much time because of their respective work commitments. We only got a day or two to make all the wedding arrangements after the date was finalised."
"We knew both were good friends. We were actually waiting for them to tell us that they want to get married. So when they finally decided, we gave our nod to their relationship," he added.
When asked about hosting a reception party in Mumbai, Pradip Dhupia said that now that Neha and Angad have got married, it's totally their wish if they want to celebrate their nupitals with their friends in the industry or not.