An American magazine has come up with claims that Khloe Kardashian got revenge on Tristan Thompson by having a fling with her former boyfriend, French Montana.
The reality star and the Canadian professional basketball player's relationship was on the rocks after he was caught cheating on the Revenge Body host with multiple women while she was pregnant with their daughter, True.
According to InTouch, Khloe cheated on her baby's father with Montana a few months ago. An alleged source said: "Khloe cheated on Tristan with her ex, French Montana. They hooked up as early as several months ago."
"Plain and simple, it was payback time. She was hurting and lonely, so she turned to French for comfort," the insider added.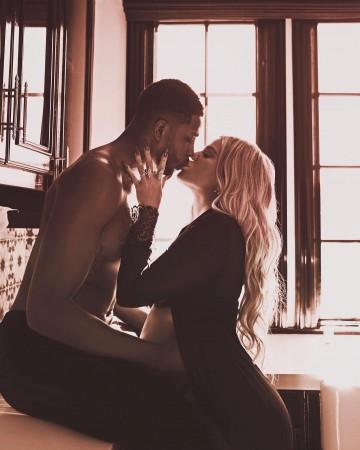 The Keeping Up With The Kardashians star was first romantically linked to the rapper in April 2014. However, the two split in the same year September, after she found out the I Ain't Worried About Nothin' hitmaker was texting her best friend without her knowledge.
"She still always had a thing for French, so it makes complete sense that they hooked up again," the source shared.
"Did it make her feel better that she was also getting even with Tristan? Of course it did," the insider said, adding that her sisters, Kim and Kourtney, "completely supported" her decision to get with Montana again.
However, these reports come after a Kardashian family friend stated that Khloe is working on her relationship with Tristan.
Meanwhile, in an interview with Us Weekly at Power 105.1's Powerhouse 2014 in New York City, Montana, whose real name is Karim Kharbouch, said he is hoping to rekindle his romance with Khloe, at that time.
"Our relationship – you break up you make up, you break up you make up," he said.
"We went through that a couple times. You never know. She's my baby forever. She's good. She's the best. There's no bad blood with her. I love how she is. She inspires me as a person. I'm sure I inspire her in many different ways. We just have that special relationship. Right now we're in a special zone ... She's a beautiful person. I don't think a lot of people know how beautiful she is. You never know, we might be together. We might not. It's a great thing to keep it in the air," he shared.