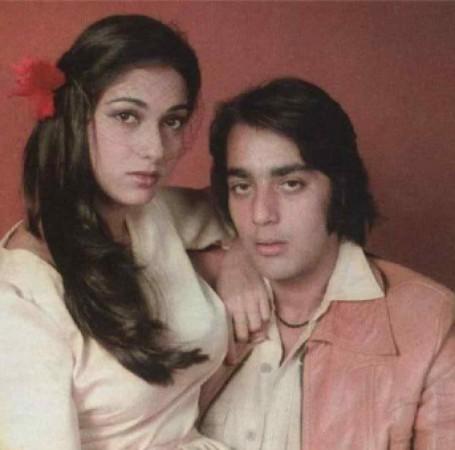 With the release of Sanjay Dutt's biopic Sanju, starring Ranbir Kapoor, now reports of his affairs, drug abuse problems, and his relationships with family members will surface online. One such incident that is doing the rounds states that he fired gunshots after his break-up with actress Tina Munim (now Tina Ambani).
Sanjay was reportedly dating Tina during the 1980s. They fell in love during the shooting of the film Rocky, but things ended between the two because of the actor's drinking problem and drug abuse. However, the break-up didn't go well with Sanjay and he fired gunshots one evening.
India Today quoting Yasser Usman's biography The Crazy Untold Story of Bollywood's Bad Boy Sanjay Dutt reported that in 1982, the Munna Bhai actor used his loaded .22 bore rifle to fire in the air.
"Sanjay Dutt staggered around the compound of his family home, waving his loaded .22 bore rifle in the air. In a few minutes, concerned neighbours and curious onlookers had gathered outside and were trying to peer in. The young man seemed lost, confused and a bit dazed. Then he broke down. The sobs claimed his body as he clung to the barbed wire fence with his bare hands. Unmindful of his bleeding hands, Sanjay's cry rent the air: 'Why are you all scared of me? I am not a drug addict! I've given up on drugs!' It seemed that Tina's abandonment still haunted him," the publication quoted the book excerpt.
"It slowly became clear what had happened: in a haze induced by alcohol and heartbreak, Sanjay had opened fire in the air, breaking some windows of the Dutt mansion and shattering the windscreen of his car."
Sanjay was reportedly heartbroken that Tina hadn't called him as he was in denial that they broke up.
"They had broken up but Sanjay was in denial. He said, 'The shooting is over and everybody is back. But where is she? . . . I love her . . . I'll never be able to live without her.' As the night progressed, Sanjay got more and more drunk, and enraged. He then went on a dangerous shooting spree around the house," read the book excerpt.