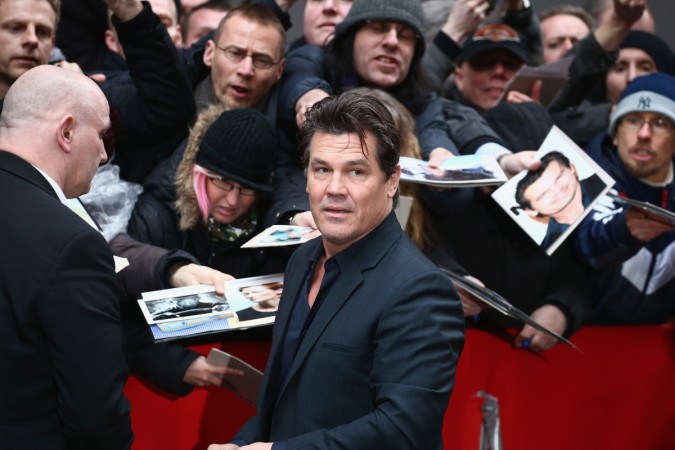 The filming of Avengers: Infinity War is taking place in full swing. Pictures of fans with the actors are being shared online and speculations are driving everyone insane. To top it off, Russo brothers posted a picture last week featuring Thor's Hammer which has hinted not only a spoiler for Avengers: Infinity War but Thor: Ragnarok as well.
But, it's a new picture posted by Thanos actor Josh Brolin that has put fans in a confused state of mind. Posted a couple of days ago, the Avengers villain shared a behind the scene picture on his Instagram account but later took it down.
Also Read: James Gunn reveals Guardians of the Galaxy Vol 3 spoilers; announces no Chris Pratt & team after Vol 3
The picture revealed the actor's disguise in making. With spots placed on his face for VFX purpose, the Deadpool actor sported a green cap reading, Brolin Trucking Co. The circled spots appeared like a transparent mask that covered his face.
The actor shared the picture with the caption: "Dot day. #thanos @marvelstudios #avengers #imjustanaveragepurpleguylookingforlove #brolintruckingco"
Though the picture was deleted from his account, numerous fans have a copy and have shared it online.
The hash tags reveal that the actor was prepping for his role when he took the picture. But why did he take it down? Did he hint at a possible spoiler with the hash tag? Does "I'm just an average purple guy looking for love" mean something?
Does the hash tag indicate that he confirmed the encounter with Hela aka Goddess of Death, played by Cate Blanchett, in the Avengers movie?
In the Thor: Ragnarok trailer, Hela is seen breaking Mjolnir into pieces which hinted that she could be working for Thanos. Fans know that Hela is Thanos's imaginary girlfriend who refuses to love him back despite numerous perusals.
In the comics, the two characters had a passionate kiss recently. With the hash tag used by Brolin, could there be chances of the huge comic book milestone being incorporated in the movie?
Fans will have to wait and watch to see what the Avengers: Infinity War holds for the two villains.
Avengers: Infinity War is slated to release on May 4, 2018. Marvel has begun the domino affect with Guardians of the Galaxy Vol 2 released last month, Spider-Man: Homecoming releasing on July 7 followed by Thor: Ragnarok releasing in November this year.