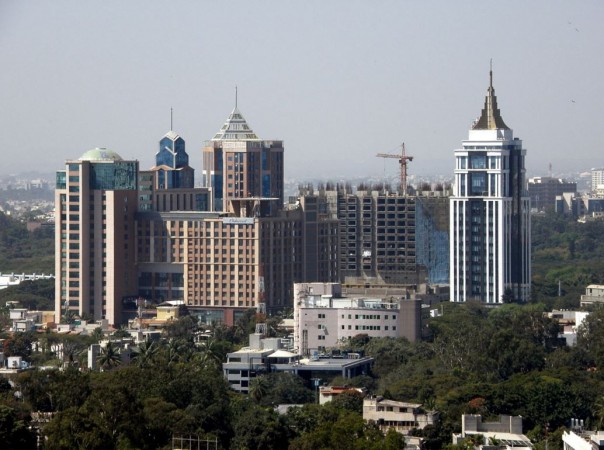 Diageo-owned Indian liquor company United Spirits Limited (USL) said Thursday it is expediting the process of selling 13 residential properties in India and abroad over which Vijay Mallya has the right of first refusal. The combined value of the properties is reportedly about Rs 2,900 crore.
"United Spirits has embarked on a programme to monetise non-core assets and thus reduce debt. We believe we will extract good value for these assets which will contribute to reducing USL's debt. USL is in the process of appointing an independent valuer to value the 13 properties," The Economic Times reported.
The sale is likely to be completed by the second half of the next financial year.
"The proceeds from the sale of the properties will be used to retire debt and fund growth," a person familiar with USL's strategy was quoted as saying by ET.
The company's properties are reportedly spread across Mumbai, Delhi, Bengaluru and Hong Kong.
On Monday, the Debt Recovery Tribunal blocked Vijay Mallya from accessing the $75 million deal money after an application was filed by State Bank of India, Mint reported. However, according to some media reports, Mallya has already received part of the deal money.
Vijay Mallya reportedly owned four private properties located in India that include a penthouse in Bengaluru's UB city, Kingfisher Villa in Goa, a house on Sardar Patel Marg in New Delhi and a bungalow located on Napean Sea Road in Mumbai, another Mint report said.
But, they no longer belong to the controversial businessman, who reportedly owes more than Rs 7,000 crore to Indian public sector lenders who had lent the amount to his now-defunct aviation company, Kingfisher Airlines. He and his group companies had given guarantees to the lenders for the loans.
"The properties do not belong to Mallya; these are now owned by USL, which offered him the right of first refusal. These properties warrant maintenance cost and attract tax. Mallya's financial issues are no longer a concern of USL. The cumulative value of the properties as determined two years ago was Rs 2,900 crore," a senior USL official told analysts on Feb. 26, ET said.
Royal Challengers Sports Private Ltd, a subsidiary of USL, is the owner of IPL team Royal Challengers Bangalore (RCB). The 9th edition of the Indian Premier League (IPL 2016) will be played from April 9 to May 29.
Here is a list of Vijay Mallya's properties (via Ehe Economic Times):
Global luxury properties owned by Vijay Mallya
A house in Suasalito, California
Mansion in Clifton Estate, Cape Town
Penthouse in Trump Plaza, New York
Property in France
A country home in Tewin, England
A castle in Scotland
[1 lakh = 100,000 | 1 crore = 10 million | 100 crore = 1 billion]