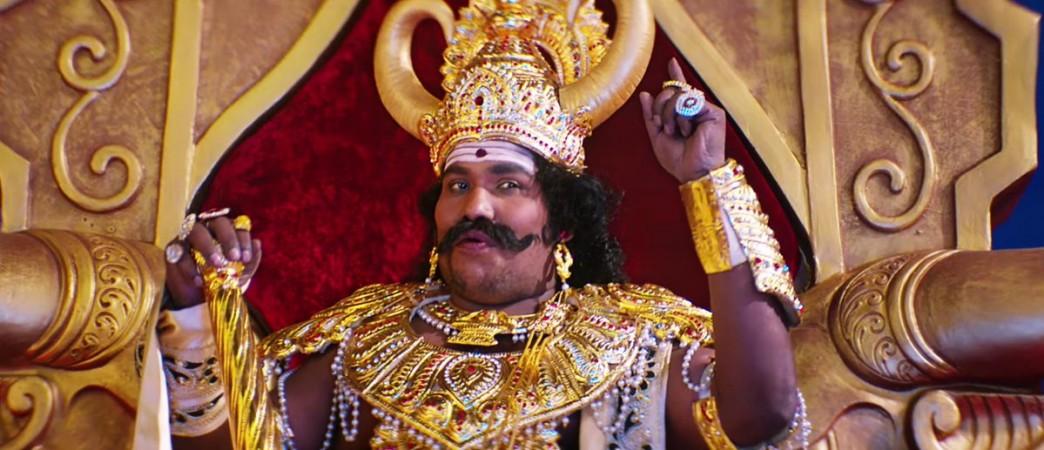 Yogi Babu, who made his acting debut with Yogi in 2009, is turning hero with Dharma Prabhu. It is a fantasy comedy film directed by his one-time roommate and friend Muthukumaran.
The film has Radha Ravi, Karunakaran, Rajendran, Bosskey, Manobala and others in the supporting cast. Former Bigg Boss Tamil contestant, Janani Iyer will be seen in an important role in the movie, which has Justin Prabhakaran's music, San Lokesh's editing and Mahesh Muthuswami's cinematography.
The story of Dharma Prabhu is centered around Lord Yama, the god of the death in the Hindu mythology. Yogi Babu plays the title role with Ramesh Thilak enacting the character of Chitragupta, the son of Lord Brahma and maintains the complete records of humans' actions on the Earth in the Hindu mythology.
Radha Ravi, who will be seen as the father of the character played by Yogi Babu, falls ill and wants his son to occupy his position. Chitragupta has set his eyes on the throne.
The story takes a twist when the protector of Dharma (truth) is accused of saving a criminal and he has to kill the culprit in a stipulated time. How the story progresses thereafter forms the crux of the story:
Analysis:
The major attraction of Dharma Prabhu undoubtedly remains Yogi Babu. He perfectly fits in for the role of Yama. His mannerisms and one-liners break the funny bones of the audience. But his dialogues on women, at parts, and the way female characters have been written will not deserve any applause. Yet the movie tries to address a couple issues plaguing our society.
Check out the viewers' response to the movie below:
Raisa Nasreen: Enna oru story and concept apah apah apah