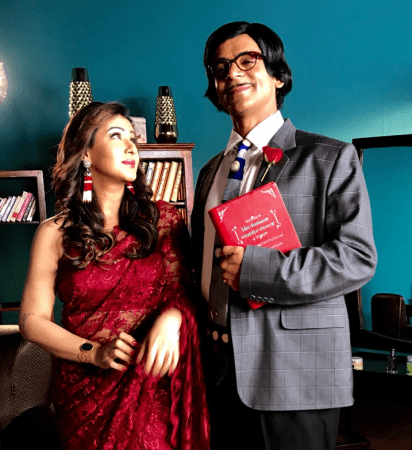 The makers of Dhan Dhana Dhan that features Sunil Grover and Shilpa Shinde have finally unveiled the first promo of the show.
In the video, Shilpa is seen giving a few tips on cricket to Sunil, who is getting ready for a panel discussion with Kapil Dev, Virender Sehwag and others but doesn't seem to have any knowledge about the sport.
Going by the video, Sunil's character is expected to be a hilarious one just like the previous characters that he played including Gutthi and Dr Mashoor Gulati. Overall, Dhan Dhana Dhan will surely be an interesting watch.
However, the promo has received mixed response from netizens. While some said that the show will be a flop, others bashed Sunil by saying that he is nothing without Kapil Sharma.
Take a look at some of the reactions to Dhan Dhana Dhan promo:
jtanvir805: lol...do whatever u can ...without kapil u r nothing ...
gupta.ramita: Yayy so excited for this one... it will a be rocking one.. ❤
nikhil_gaurav: Dekh bhai mai sirf comedy show isliya dekhunga I like comedy and ye stressbuster hai guys bahut entertainment and fun hai
shekhar_sks: It will be superhit show ❤
pinky397: Flop flop hate u sunil grover
abhishak_______________: With out Kapil or Sunil both are flop
00_sahr_00: People who bring others down for their own benefit can. Never make it themselves. Both Shilpa and Sunil comes under such kind of people! Its not going to work.
krittika_pathak: Exited to watch this , concept looks much much better then Kapil's show ❤
harish9318: @ammara93 TRP sbi log dekhna kiti trp aati h flop show bhabhi ji show eske jane ke baad or hit ho gya ye kya Trp degi
A few days ago, MS Dhoni too shot for one of the promos of the cricket-comedy show.
Dhan Dhana Dhan will also see a host of actors making appearances including Ali Asgar, Sugandha Mishra, Suyyash Rai, Paresh Ganatra, and Suresh Menon.
The show will be a unique combination of cricket and comedy where the two actors will play commentators and discuss the IPL matches. It will air on the Jio TV app every Friday to Sunday during Indian Premier League 2018 (IPL 2018) matches.
Dhan Dhana Dhan is produced by Preeti and Neeti Simoes, who had closely worked with Kapil Sharma in his previous two shows.