The full movie of Devadas (Devdas) starring Nagarjuna and Nani, has allegedly been leaked on a torrent site. Its free download or watching online is likely to take a toll on its collection at the box office.
Devadas is one of the most awaited Telugu movies of 2018. The film has hit the screens amidst huge hype and expectations on September 27. But some miscreants have released the full movie on their website before its third show began on the opening day. They have apparently recorded the complete film during its screening in a cinema hall. Their website offers six versions of the film for the download.
The website reads, "Devadas (2018) Telugu PreDVD - HQ Line Audio - [1080p - PreDVD - x264 - MP3 - 2.2GB] - [720p - PreDVD - x264 - MP3 - 1.4GB] - [PreDVD - 700MB - x264 - 1CD - MP3] - [PreDVD - XviD - 700MB - MP3] - [PreDVD - 400MB - x264 - MP3] - [PreDVD - 200MB - x264 - MP3] - First On NET"
The makers of Devadas have taken several measures to curb its piracy. They are expected to take its pirated copy down from the internet. If they fail to do so in time, this copy is likely to spread to other websites too and burn a hole in the pockets of its distributors across the globe.
Written and directed by Sriram Adittya, Devadas is an action comedy film that is about two men with contrasting personalities and how they transform each other. Nagarjuna Akkineni and Nani have played don and doctor, while Aakanksha Singh and Rashmika Mandanna appeared as their love interests, respectively. The movie has struck a chord with everyone and received a positive talk from them.
Made on a budget of nearly Rs 30 crore, Devadas has fetched Rs 38 crore for its producers from the sale of its theatrical rights. The stakes are very high on the film. However, the movie has opened to fantastic response and the word of mouth is likely to boost its collection at the box office over the weekend.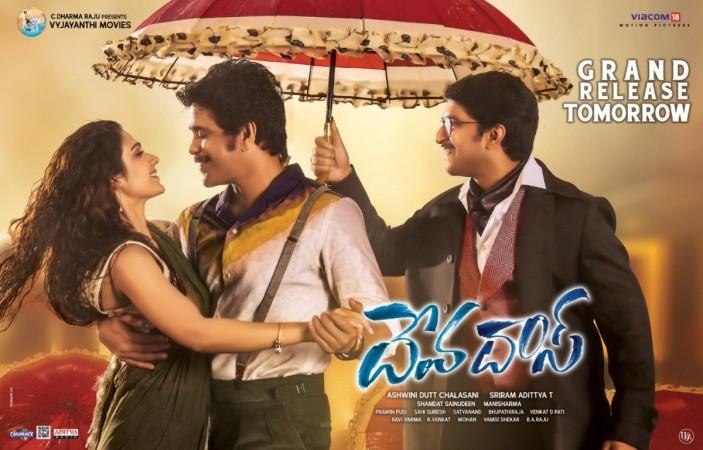 The response shows that Devadas will recover the investments of its distributors and earn them some profit share. Since it is high on entertainment quotient, the movie will have a good number of repeat audience. But its pirated copy might stop them from coming to theatres, as they can download the full movie from the torrent site.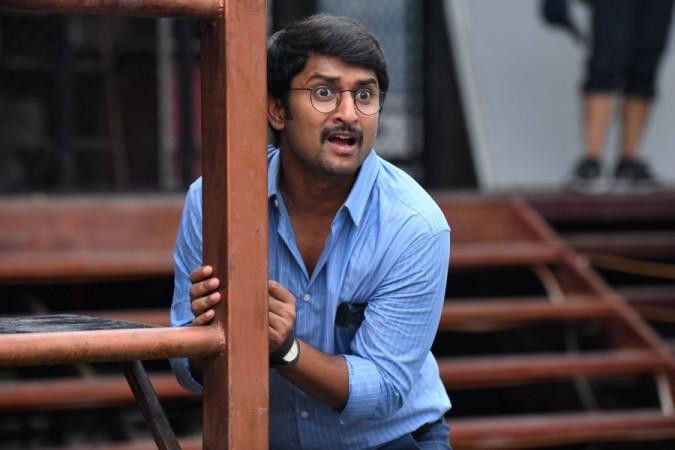 We are against piracy of any movie, as there is a lot of money, time, manpower and hard work is gone in to make of the film. We strongly advise you not download or watch the pirated copy of Devadas online. We request and recommend you to watch the film in cinema halls to get the real experience.