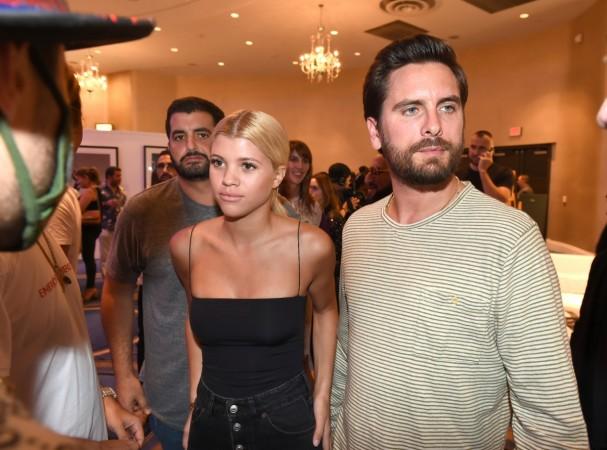 After news reports of Scott Disick keen for yet another kid did the rounds, it seems that the father-of-three almost got his wish when current girlfriend, Sofia Richie recently thought she was pregnant.
According to a report published by Hollywood Life, the reality star, 35, and Sofia, 20, recently had a pregnancy scare. A source close to the couple opened up to the publication revealing that, "Sofia was totally not feeling well the other day and thought she might have been pregnant. She was nauseous all morning and feeling like something was horribly off with her body. Scott, who has been through it before with Kourtney, immediately thought Sofia might be carrying his baby and was surprisingly happy and excited."
The insider continued, "But Sofia was more nervous, cautious and scared about what could be. She thought they had always been really careful when having sex. The upset tummy feelings passed after a day and Sofia soon learned she would not be a mom but instead probably ate something weird, which was a big relief for her but left Scott a little sad."
As you may already be aware that Scott who has three kids with former partner, Kourtney Kardashian - Mason, 8, Penelope, 6, and Reign, 3, grabbed headlines when Kourtney's sister, Kim claimed that he wanted to have a fourth child with Kourt in an episode of 'Keeping Up With the Kardashians'. However, Disick later denied it but apparently, the news had already reached girlfriend, Sofia's ears.
Hollywood Life had reported that Richie was upset about her man wanting babies with his ex. "Sofia gets furious whenever Scott brings up having more kids with Kourtney. And oddly, it comes up all the time," an insider had revealed.
"Sofia thinks it is weird and totally inappropriate to even entertain the idea of having more children with your ex just to maintain continuity in the family. When Scott jokes about the idea, it makes Sofia angry and insecure, she really does not like the idea at all," the insider added.
"With Scott always joking about having more kids with Kourtney, that is a big turn off for Sofia. While she would love to be a mom one day, and maybe have kids with Scott, it is not going to happen anytime soon and not as long as he thinks he might have more babies with his ex which Sofia thinks is a terrible idea," the source added.