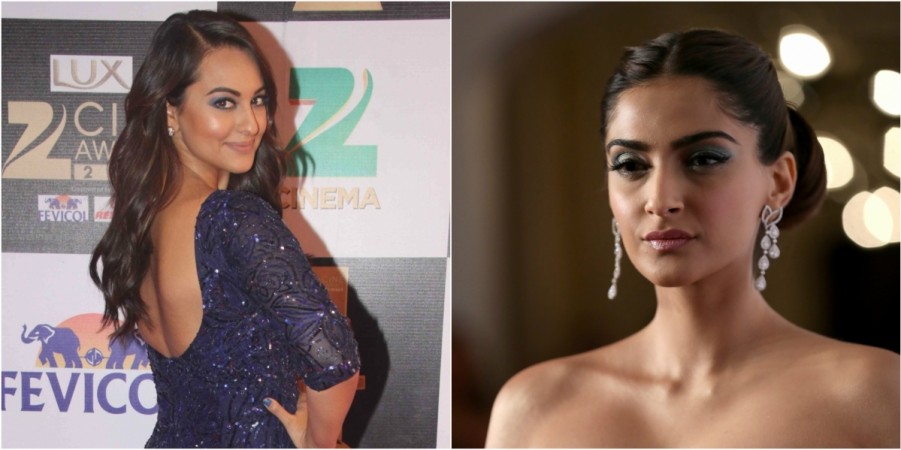 Bollywood actress Sonakshi Sinha made headlines when she appeared on Neha Dhupia's chat show, BFFs with Vogue. The actress came along with designer Manish Malhotra, who confessed that he wants Sonakshi to date Punit Malhotra.
Punit is Manish's nephew and Sonam Kapoor's former boyfriend. So, in the midst of the trio's conversation, talking about Sonakshi's love life, Manish Malhotra said, "One of the many names I keep recommending to Sonakshi is my nephew Punit Malhotra."
According to Times Now, Neha added to it saying, "I think Punit Malhotra is a catch!"
Is Sonakshi considering him as a boyfriend? Sonakshi said, "There is nothing wrong with Punit, he has been a great friend... the audience needs to know as he could also be a future line-up."
Well, we wonder if something is brewing between Punit and Sona.
Neha even mocked Sonakshi when the Dabangg actress talked about her favorite position in bed, saying, "Punit! I hope you are listening..."
Later, Sonakshi's BFF Manish Malhotra even tried reasoning it out with her on why she should be dating Punit, saying, "I think she is single till date because she is very emotional and she is a bit different from all the girls of today. I don't think she is a player."
Neha Dhupia's show is turning out to be more dangerous than Koffee With Karan – isn't it?
Bollywood celebs are making several revelations on this show. In the same episode, Sonakshi and Manish have almost revealed that Alia Bhatt has broken up with Sidharth Malhotra and is seeing Ranbir Kapoor.
Also read: Alia Bhatt has found a new love and it is not Ranbir Kapoor
When the Tumhari Sulu actress asked him -- 'Hook up of 2018 will be?' Manish answered – Alia and Ranbir! Yes, Manish did go on record and said that.
It got confirmed when Sonakshi too fell into Neha's trap. This time, Neha asked the Dabangg actress -- 'Break-up of 2018' and Sonakshi quickly said – Alia Bhatt and Sidharth Malhotra.
Neha Dhupia grabbed the opportunity and said, "That means you just confessed that the two were dating," and Sonakshi Sinha realized her blunder.
On the work front, the actress is set up for her release of Welcome to New York and is currently filming for Happy Bhaag Jayegi Returns and is also a part of Dabangg 3.