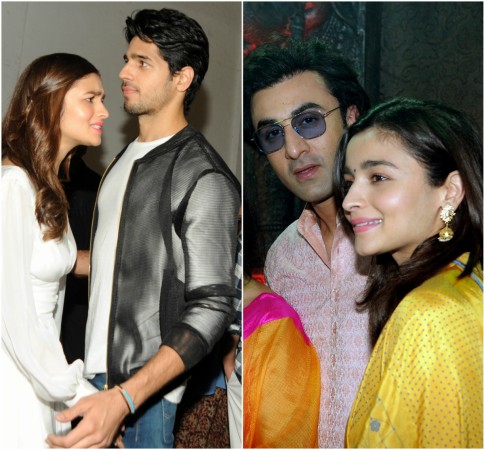 Is it official? Alia Bhatt and Sidharth Malhotra to announce their break-up and Ranbir Kapoor and Alia to hook-up? Yes, that's the exact prediction by Neha Dhupia's guests on her chat show Vogue BFFs.
Who was the guest? Well, it was celebrity designer Manish Malhotra and Sonakshi Sinha. In the latest teaser released by Colors Infinity, host Neha Dhupia asked them a series of interesting questions and the revelations are nothing but shocking!
The first question was to name a celebrity couple who's a couple but has never admitted it. And Sonakshi quickly answered -- Deepika Padukone and Ranveer Singh. Very much true, isn't it?
Next question was 'Hook up of 2018 will be?' And Manish gave an answer for this – Alia and Ranbir! Yes, you can close your wide open mouth because Manish did go on record and say that.
Just a few days ago, it was reported that Ranbir was spotted at Alia's house at around 11 pm and left next morning. Are they keeping their affair hush-hush? Not just that, Ranbir and Alia are even tricking photographers by sending their cars back to their own house when they stay over at each other's place. Well, déjà vu! Something that Ranbir tried even when he was dating Katrina Kaif. And what about the thick bond Katrina shares with Alia? Hope the girls are okay with everything.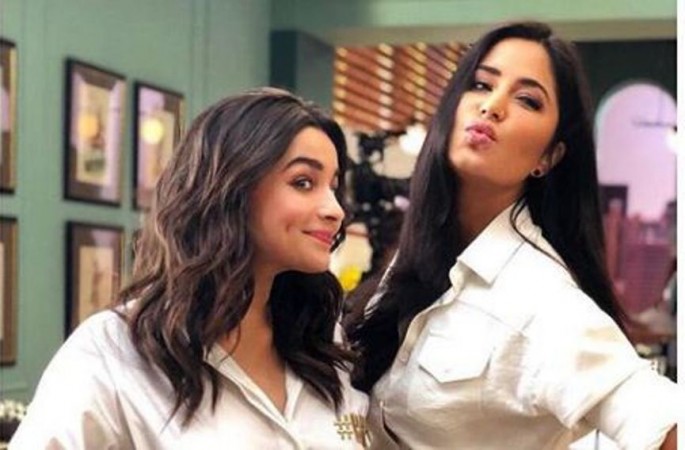 Ranbir Kapoor and Alia Bhatt's recent appearance together at Padmaavat screening, Shah Rukh Khan's party, Filmfare Awards 2018, and other hangouts with Ayan Mukerji, have left us questioning whether this is for real or a movie publicity stunt?
When Alia Bhatt confessed that she would like to marry Ranbir Kapoor on a TV show in 2014, she clarified it later by saying, "I spoke like a fangirl; like I would say, 'Oh my God, I want to marry Bradley Cooper.' I didn't say it with any genuine intention, thinking, 'Okay, tomorrow, I will go to Ranbir's house and ask him to marry me.' Why would I say such a thing on national television? And I didn't expect people to take it so seriously. I am just a big fan of Ranbir."
Coming back to the Neha Dhupia show, so the final question that she asked was 'Break-up of 2018' and Sonakshi quickly said – Alia Bhatt and Sidharth Malhotra. Hilarious. Because Neha Dhupia said: "That means you just confessed that the two were dating." And Sonakshi Sinha realized her blunder in the end.
On the professional front, Ranbir and Alia's will be seen together in Karan Johar's Brahmastra, which also stars Amitabh Bachchan. Brahmastra will be made as a fantasy trilogy, the first installment of which is slated to release in 2019. While, Sidharth Malhotra will be seen in Aiyaary which is now set to release on February 16.
Alia Bhatt is also busy shooting for Ranveer Singh's Gully Boy and will be seen in Meghna Gulzar's Raazi opposite Vickey Kaushal.