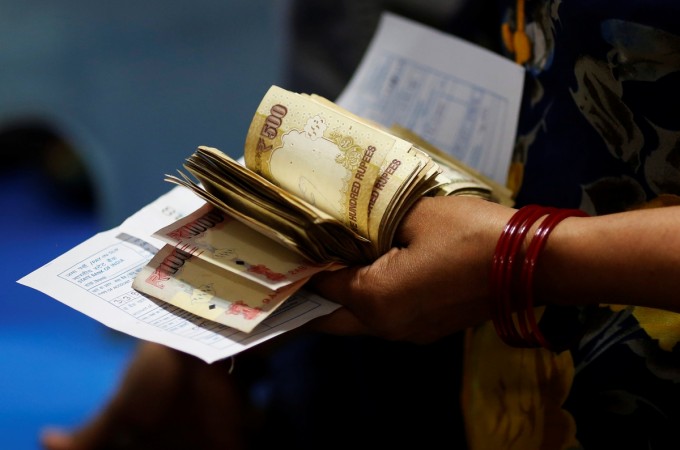 Following Prime Minister Narendra Modi's surprise move on currency ban of Rs 500, Rs 1,000 notes, new rules with regard to cash withdrawals and bank deposits have come up. The central government has come up with new measures, which aims at equal distribution of the new currency notes.
Many ATMs have started disbursing new Rs 2,000 notes, however, the supply of smaller denomination notes (such as Rs 100) remains short. Here are top five new rules, which will be henceforth applicable from November 18.
Workers, housewives may come under scrutiny
Housewives, workers, who were earlier exempted from questioning for depositing cash up to the non-taxable limit of Rs 2.5 lakh in their bank accounts, may now face prosecution charges if found to be helping those convert black money into white. The same rule is applicable for workers and craftsmen, the finance ministry said in a statement.
Cash withdrawls upto Rs 2,500 allowed at petrol bunks
People can now withdraw up to Rs 2,000 cash per debit card at petrol pumps with State Bank of India card swipe machines. The aim of this move is to alleviate long queues at ATMs, since banks are already under pressure for exchanging and depositing cash. The idea was proposed by the All India Petroleum Dealers Association.
Cash exchange limit reduced
On Thursday, Economic Affairs Secretary Shaktikanta Das on Thursday said that the existing limit of Rs 4,500 that citizens can exchange from bank counters has been reduced to Rs 2,000. The aim of the new rule is to enable a larger number of people to reach the bank counters and avail the new currency notes and those of smaller denominations.
Withdrawl limit for traders, farmers rises
Since the rural sector is considered one of the most important components of the Indian economy, the central government has allowed farmers to withdraw up to Rs 25,000 per week as against the crop loans sanctioned. This would allows farmers to carry on with their daily requirements. Similarly, registered traders of APMC market would be allowed to withdraw up to Rs 50,000 per week to meet their demands.
Withdrawls for central govt employees, marriages increased
The finance ministry said employees of central government up to Group C could withdraw their advance salaries up to Rs 10,000 that would be adjusted against the November salaries. Similarly, families to withdraw up to Rs 2.5 lakh for weddings from KYC compliant bank accounts. The amount can be withdrawn from one account — father, mother or those who are getting married — per family.
Waiving off ATM charges
In a bid to streamline the demonetisation effect of overcrowding at banks, the Reserve Bank of India (RBI) in its circular last week said that banks shall waive off all ATM charges on all transactions (inclusive of both financial and non-financial transactions)- even for customers of other banks.