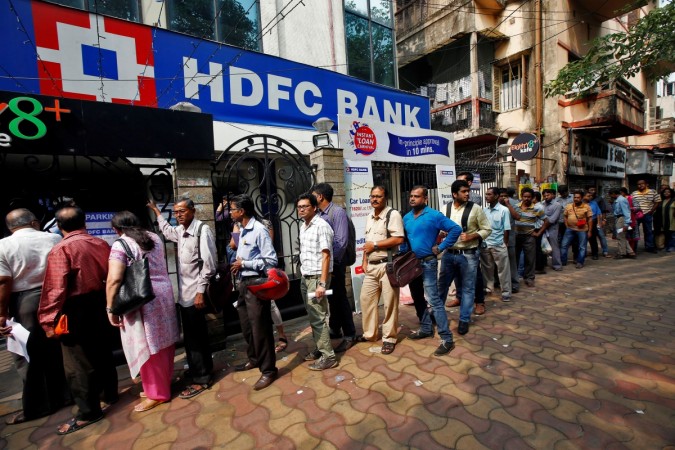 The current process of demonetisation has hit people from different walks of life, and India's domestic cricketers in the Ranji trophy have not been spared. Indian Prime Minister Narendra Modi decided to take this stance of banning Rs 500 and Rs 1000 to curb corruption and black money use. This decision has received some mix response.
People have stood in long queues to exchange their old currency for new and deposit their hot cash as well. The queues, after the ATMs opened two days later, were long and people are still made to wait for hours to withdraw their money.
But, the cricketers cannot afford to stand on the long queues as it can lead to problems – security problems -- for some of them are known to the public. With Mumbai playing against Uttar Pradesh in Mysuru, the players are facing some major problems, but the MCA have asked their players to stay in hotel and order their food, which will be reimbursed later.
"We don't want our players to go stand in queues to exchange notes. Some of them are very well-known and it could cause a security hassle. We have told them that we will settle the bills later and say, if some of them are keen on ordering from outside, they can go ahead. We will reimburse that amount later into their account," Indian Express quoted MCA joint secretary Unmesh Khanvilkar as saying.
As far as the Goa team are concerned they are not left with much choice. The hotel, where Goa players stay only allow complimentary breakfast. Hence the players have been ordering the food from outside, but even that is leading to problems with no change at their disposal.
"Even if we order, we need change for Rs 500 or Rs 1,000. Somehow we are managing it. Few players have gone out and paid by cards. But it's tough to go out each day just to pick up food," says Goa coach Prakash Mayekar.
"We really don't have change as the daily allowance we get is Rs 1,000. Last night I requested my manager and he arranged for the change. But we can't just keep asking our manager to do that everyday."