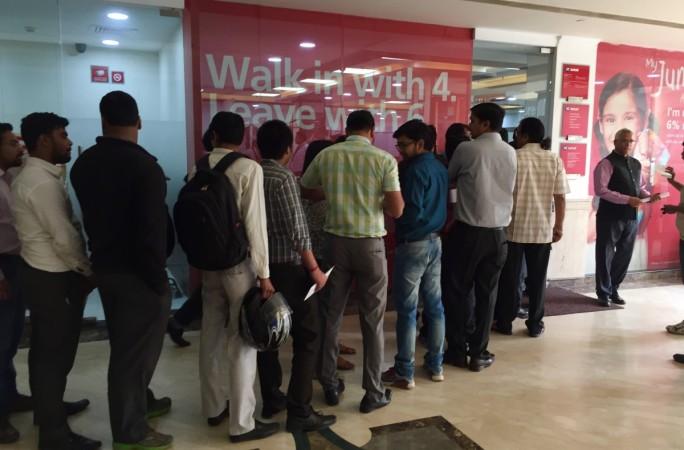 After Prime Minister Narendra Modi's announcement to demonetise old Rs 1,000 and Rs 500 currency notes, it now seems that a significant portion of the country's population does not seem to mind waiting in long queues to exchange, withdraw, deposit money at banks. This is going by hashtag #IAmWithModi that is going viral on social media channels.
Twitterati are going crazy in the positive sense as far as response to the PMs recent currency demonetisation move is concerned. Even, results of multiple social media polls clearly show that a majority of citizens are ready to sacrifice a couple of hours of their daily lives to do their bit towards curbing black money.
We have attempted to list some of the most eye-catching tweets in response to PM Modi's 'surgical strike against black money'. Check these out, below:
Do express your thoughts on the old Rs 1,000 and Rs 500 currency demonetisation. At this juncture, the old notes will continue to be accepted at vital places such as petrol bunks operated by Indian Oil Corporation, Bharat Petroleum and Hindustan Petroleum.