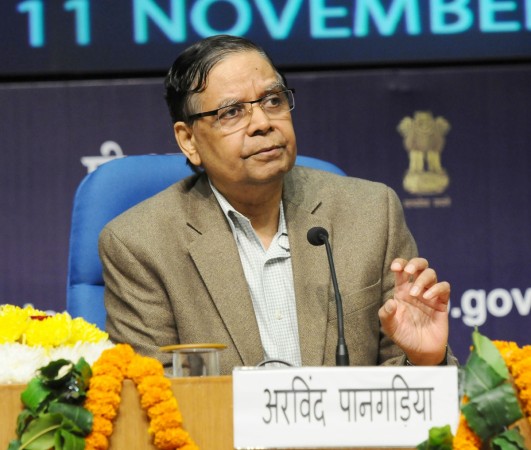 NITI Aayog vice-chairman and veteran economist Arvind Panagariya on Thursday said that the Narendra Modi government's demonetisation move may result in fall in GDP rates and was forcibly executed before planning was complete.
Panagariya assured that the GDP numbers will eventually rebound and grow, but estimated that there may be a fall in GDP rates in the third and fourth quarters of the current fiscal.
"It is my belief that the Prime Minister had to announce the roll out of demonetisation sooner than earlier planned as information about the new Rs 2,000 notes starting leaking online," Panagariya was quoted as saying by India Today.
Panagriya Fear of info getting leaked after photos of Rs2k note appeared on SM may have led PM to declare demonetisation sooner than planned pic.twitter.com/7tlLvhpWTi

— Rahul Kanwal (@rahulkanwal) December 1, 2016
The GDP rates for the second quarter ending September 30, recorded a growth of 7.3 per cent compared with 7.1 per cent in the first quarter, according to data released by the Central Statistics Office (CSO) on Wednesday.
India overtook China to be the fastest growing large economy in the world in 2015. But since the announcement of the currency ban on November 8 that decried the Rs 500 and Rs 100 notes as illegal tender, the government has been under pressure from a united opposition who has alleged that the common man of the country is suffering due to the haphazard manner in which the move was executed.
Concerns among analysts also suggest that the country might have to shed the tag as continuing cash crunch is likely to derail GDP numbers.
Serpentine queues, disruption is supply chains, lay-offs and non-payment of wages and salaries and reports of alleged deaths due to demonetization have been listed as reasons that suggest that the common man was more than inconvenienced by the ill-planned move.
Other sectoral indicators, such as a slowdown in the growth rate of the manufacturing sector and a fall in investment activity during the last quarter are also compounding concerns.