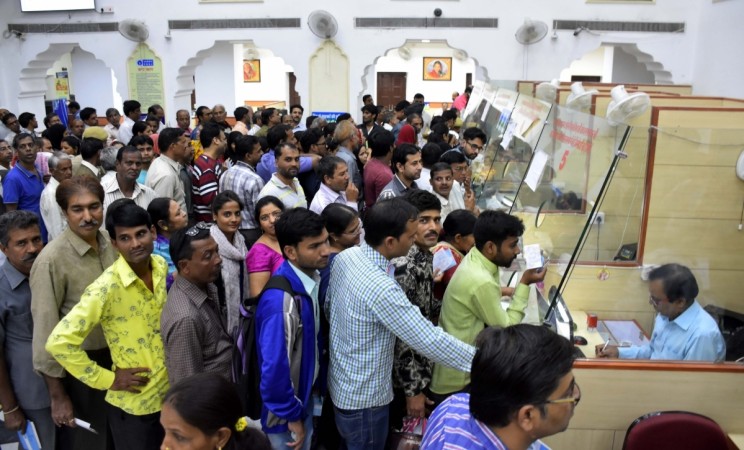 Announced on 8 November, 2016 demonetisation continues to affect the Indian economy. If the sources are to be believed, the highly "secure" new currency notes as claimed by the government, introduced just after demonetization, have become unusable.
Hindi Daily, Amar Ujala has reported that bad paper quality used for these notes have badly impacted the quality of these notes. The problem is so severe that the ATM machine is not taking the money back in the system due to a poor quality of notes. The sensors installed in these ATMs do not take bad quality notes.
The scale of the problem is so huge that apart from the ₹2,000 and ₹500 notes, even the newer ₹10 notes, which were issued this year only have also started to become 'unusable'. The issue led to the commercials banks categorising these notes under 'non-issuable' category.
The Reserve Bank of India had to ban this practice as the numbers of 'non-issuable' kept on piling but after the pressure from the commercial banks, the central bank had to relax the norms on July 2.
The RBI after the deliberations with the commercial banks had issued a circular which read that "The RBI, with a view to mitigating the hardship to the public in genuine cases, it has been provided that the RBI may, with the previous sanction of the Central Government, prescribe the circumstances in, and the conditions and limitations subject to which, the value of such currency notes or banknotes may be refunded as a matter of grace."
Notably, banks identify currency notes under 'non-issuable' category when the condition of currencies are so bad that currency can't be used in ATMs, or be accepted, exchanged by the public. In such instances, the commercial banks send all these notes back to the RBI.
Meanwhile, the annual report for 2017-18 published by the RBI had said that counterfeits in the new ₹500 notes jumped exponentially to 9,892 pieces in 2017-18 from just 199 pieces in comparison to the last year. Similarly, the counterfeit notes of ₹2,000 notes also increased to 17,929 pieces in 2017-18 from just 638 pieces in 2016.