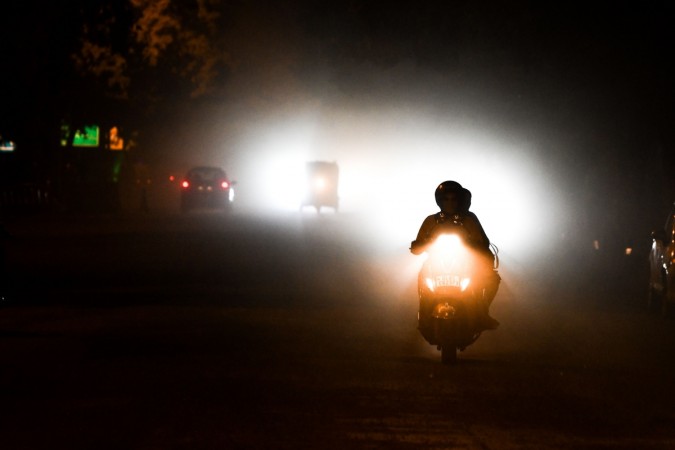 Delhi is one point away on the Air Quality Index (AQI) from being classified "very poor". AQI recorded on Saturday evening stood at 300 points which is the upper limit of "poor", said System of Air Quality and Weather Forecasting and Research (SAFAR).
The AQI on Friday, October 12, was at 154 and it nearly doubled in a day, reports NDTV. Lower AQI scores mean cleaner air. The scale stars at 0–50 is good, 51–100 is satisfactory, 101–200 is moderate, 201–300 is poor, 301–400 very poor, and 401–500 is considered severe. Regions surrounding the national capital including Ghaziabad, Faridabad, Gurgaon and Noida have already reportedly dropped off to very poor levels, according to the Central Pollution Control Board (CPCB), notes the report.
Data also goes on to show that in Delhi, PM10 levels—particulate saturation of material with a diameter of less than less than 10 micrometres—was recorded at 243 and PM2.5 levels stood at 122.
Air quality getting worse
The overall AQI and PM 2.5 is predicted to get worse and drop off to a very poor score, notes the report. One of the reasons for this could be the drop in wind speed in the National Capital Region, said the report. Researchers have said that the scores are likely to drop even further in the coming days.
In the upcoming months, which is the winter part of the year, Delhi's air quality drops to its lowest, notes the report. The CPCB is reported to be taking a number of steps to make sure that the pollution levels do not get out of hand.
Crop burning in the nearby and neighbouring states of Haryana and Punjab has actually raised concerns of pollution and aerosol saturation in the air that blows toward highly populated centres like Delhi. Environment Minister Imran Hussain late last week released what he called, "pictorial evidence of stubble burning in Delhi's neighbourhood," he said. It could lead to "worsening ambient air quality conditions," he added, reports the Hindu.
"I am constrained to release the latest photographs of unabated stubble burning noticed at various locations in Haryana and Punjab along the Delhi-Chandigarh National Highway. When such instances are visible even on the National Highway, what might be the situation in other areas of these States?"