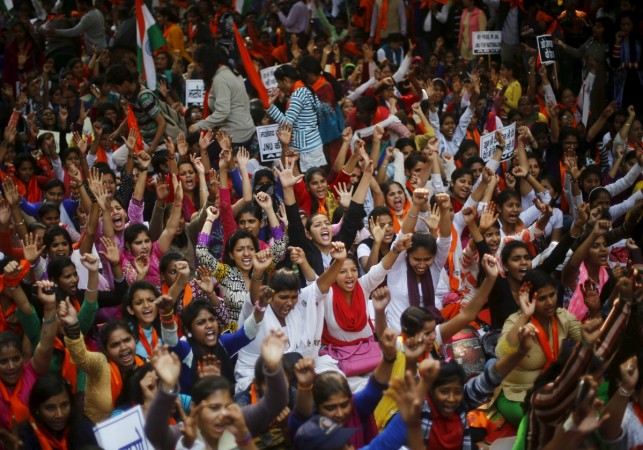 With Delhi University (DU) making its entire admission process online and cyber cafes charging aspirants anywhere between Rs. 500 to Rs. 1,000 to fill just one online application form, they are reportedly taking the help of "political helpdesks" to get things done.
The students wings of political parties — the Congress' National Students Union of India (NSUI), the RSS' Akhila Bharathiya Vidhyarthi Parishad (ABVP) and the AAP's Chhatra Yuva Sangharsh Samiti (CYSS) — have come up with "helpdesks" to address the grievances caused by this surge pricing of cyber cafes, reports PTI, The move is being seen as an attempt to gain the newcomers' political support, keeping the upcoming Students' Union Poll in sight.
The election is customarily conducted a few weeks after the new batch enters the campus.
The ABVP, which had a clear majority in the polls conducted last year, has reportedly put up helpdesks with necessary equipment for online registration such as scanners, printers and card-swipe machines.
The CYSS is directing parents and aspirants to select cyber cafes that are not charging exorbitant prices, while the NSUI is answering doubts from aspirants, according to the report.
"The ABVP has the DUSU office to help the students in registrations. We face problems like power backup, so we are recommending parents to visit certain cafes which are not charging unduly," Rahul Raj Aryan, CYSS president (North Campus) was quoted by PTI as saying.
The situation has apparently resulted from the DU application process being completely digitised, beginning with the current academic year.
"Cyber cafes are demanding Rs. 500 for filling the form and an additional charge for scanning the required documents, so I came here (a political help desk) to seek help," Neha Sharma, a DU aspirant, told PTI.