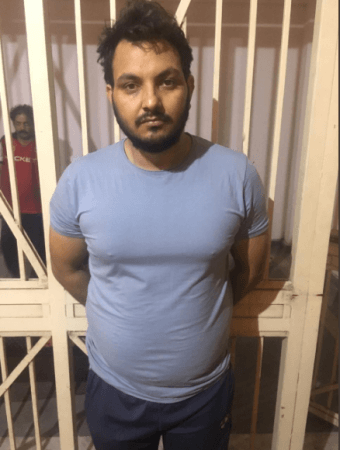 Three days after a primary school teacher was killed in Delhi, her husband, Manjeet and his partner have been arrested by the Delhi police.
Sunita, 38, was apparently killed after she objected to her husband's relationship with model Angel Gupta, the police said.
Angel's father, Rajeev has also been arrested in relation to the case, reports Hindustan Times.
Sunita was found unconscious near her scooter in Bawana, Delhi. She had a bullet injury.
The police dismissed robbery as the possible crime since her handbag, wallet and cash were still on her person when she was found.
The police have not disclosed who shot the bullet. The police have said that they are now investigating if contract killers were hired to do the deed.
The report claims that Sunita's family had suspected her husband Manjeet to be involved with her murder because of his alleged relationship with Angel.
Angel, who was in Mumbai then, was detained by the police and questioned regarding her role in the murder.
Sunita's daughter told the police about her mother's diary which contained details of her husband's affairs.
"We had recovered Sunita's diary, which contained crucial details of her husband's affair. Sunita's daughter knew about the diary. She had told us about it," an officer who did not wish to be identified told HT.