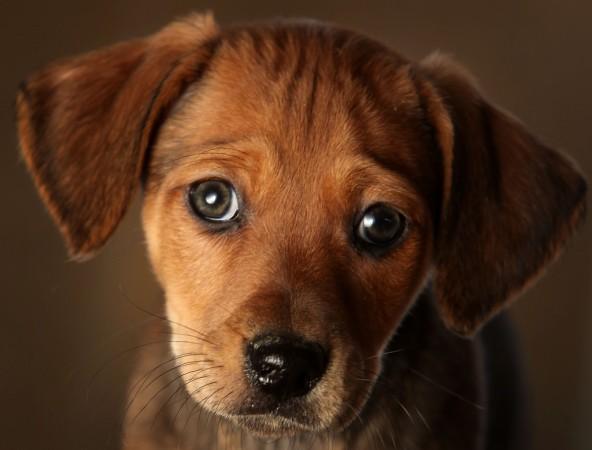 A 34-year-old taxi driver in Delhi has been accused of raping a female puppy, which died of bleeding and in shock. The man, identified as Naresh Kumar from Narayan area, even boasted about raping the puppy to an animal lover and showed him the carcass.
Also Read: Fifteen teenagers contract rabies after raping a donkey in Morocco
The little dog "died due to excessive bleeding from private parts and shock," India Today reported quoting the post-mortem report.
The website spoke to Kumar's wife who revealed that he was a pervert and alleged that he used to torture her as well.
Kumar, in an inebriated state, raped the puppy named Jenney and left it bleeding on 25 August. Later, he carried the dog in a jute bag and disposed it at a dumping area, with the help of his brother Suresh.
The disturbing incident came to light when Abhishek Kumar, who stays in the same locality, noticed that Jenny was missing. When Abhishek and his neighbours asked about the puppy, Kumar showed them the jute bag near the dumping site.
Abhishek immediately rushed the puppy to a hospital, but it was declared brought dead. He later filed a complaint against Kumar, but the police were reluctant to file an FIR, initially.
"I told the police about the confessions made by Naresh and I have filed a complaint at Naraina police station. A few hours after approaching the senior officials, the FIR was registered on Tuesday night under Section 429 of the Indian Penal Code and Section 11 of Prevention of Cruelty to Animals Act," Abhishek told the website. "Despite confirmation in the autopsy report, Section 377 (unnatural offences) of the IPC has not been added in the FIR," he complained.
Last month, there were reports of an even more shocking incident from Morocco. Around 15 teenagers in a Moroccan town raped a donkey. Later, the boys were treated for rabies after sexually assaulting the animal.