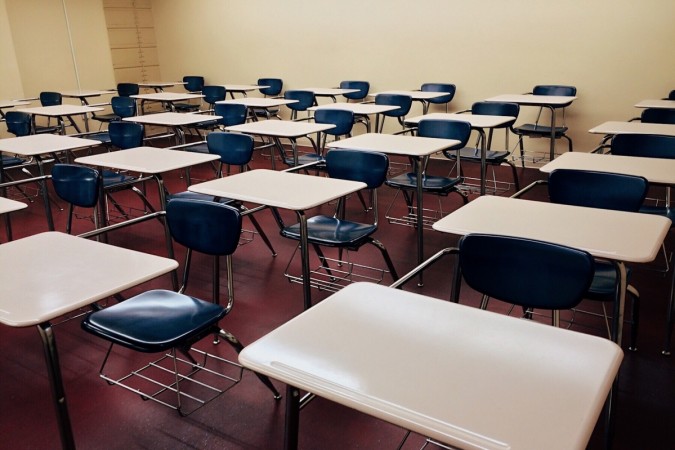 A municipal corporation school in Delhi has allegedly segregated its students based on religion. The school, which teaches students up to the fifth grade has Hindu students in one class and Muslim students in another. This incident was brought to light based on allegations made by teachers from the school.
The teachers alleged that CB Singh Sehrawat, the teacher-in-charge (who was appointed in July), was behind the segregation. However, Sehrawat said that the segregation is not on religious grounds as children so young do not really understand much about religion, reports Indian Express.
"Reshuffling of sections is a standard procedure which happens in all schools. This was a management decision to try and do the best we can to see that there is peace, discipline and a good learning environment in the school. Children fought sometimes."
He went on to say, "Of course children this young don't know about religion, but they squabble over things. Some children are vegetarian, so there may be differences, and so on. We need to look after the interests of all teachers and students."
However, some school staffers have said that the separation took place only after he became in-charge. When they voiced their opinion against this decision, they were told to focus on their jobs.
An unnamed source told Indian Express, "The principal was transferred on July 2, after which a teacher was put in charge until a new principal is posted. He initiated these changes and teachers were not consulted in the matter. When some teachers tried to bring it up with him, he responded with aggression and told them that it was none of their concern and that they should do their assigned jobs."
The parents of school students have opposed this and said that this practice must come to an immediate stop. According to the Indian Express article, the section-wise break up is:
* Class IA: 36 Hindus, IB: 36 Muslims

* IIA: 47 Hindus, IIB: 26 Muslims and 15 Hindus, IIC: 40 Muslims
* IIIA: 40 Hindus, IIIB: 23 Hindus and 11 Muslims, IIIC: 40 Muslims, IIID: 14 Hindus and 23 Muslims
* IVA: 40 Hindus, IVB: 19 Hindus and 13 Muslims, IVC: 35 Muslims, IVD: 11 Hindus and 24 Muslims
* VA: 45 Hindus, VB: 49 Hindus, VC: 39 Muslims and 2 Hindus, VD: 47 Muslims
According to the Right to Education Act, a class should ideally have up to 30 students.