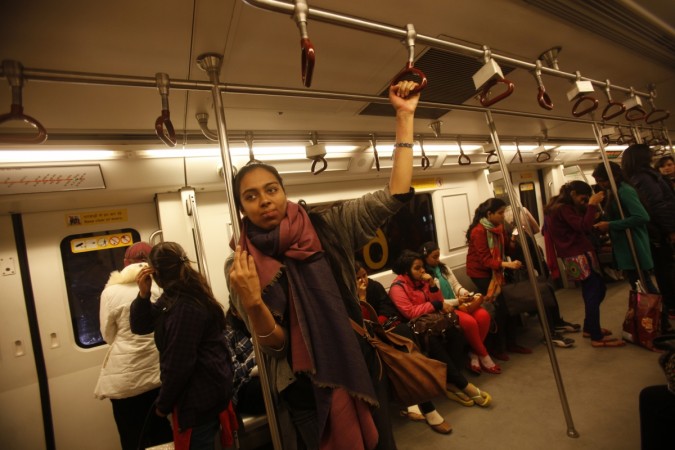 Delhi Metro Rail Corporation (DMRC) has been testing unique driverless trains that will be eventually deployed on two corridors – Majlis Park-Shiv Vihar and Janakpuri (west)-Botanical Garden -- being developed in Phase 3.
DMRC began testing the driverless trains in December 2015. A set of five trains from South Korea are being tested at present, while another three will arrive in February. An Indian version designed by Hyundai Rotem in partnership with BEML and manufactured in Bengaluru is also participating in the test runs.
These driverless trains are the first of its kind in Delhi and are more advanced than the ones that are in operation. Apart from being technologically advanced, these trains are more colourful and are spacious (maximum of 360 passengers).
The trains will be regulated by "the operations control centres of the Delhi Metro system will directly regulate their movement," The Times of India quoted DMRC spokeperson Anuj Dayal as saying.
"The trains procured for phase 3 are driverless trains, which will initially have staff deputed for operation but gradually, they will be withdrawn to move to unattended train operation," Dayal further said.
Dayal reiterated that indigenisation was one of the "main focus areas" of DMRC with 61 trains of six coaches being manufactured in Bengaluru, India. These trains are being manufactured on the lines of 20 trains that were imported from South Korea.
Dayal also added that these driverless trains will feature colourful seats, bum support for commuters standing near the door and non-skid floors. It will also feature four motorised cars and two trailer cars. He confided that the these unique trains will result in commuters saving "12 minutes of the journey time on the 56km-long route," and will run at an average speed of 35kmph.