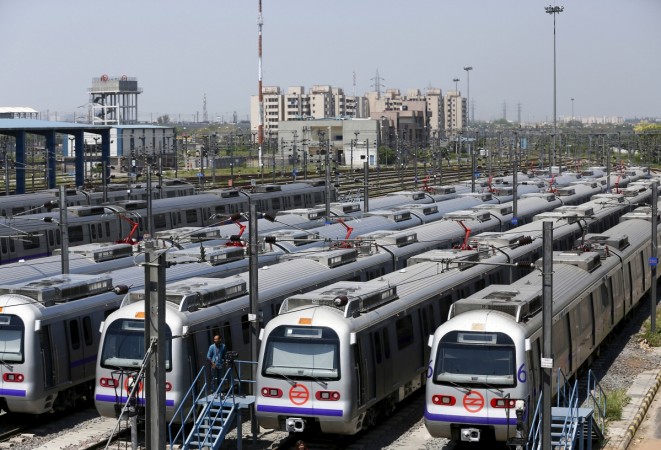 Commuters using Delhi Metro would soon have to shell out about 25 percent more as the Delhi Metro Rail Corporation (DMRC) board is set to approve recommendations of a committee that had proposed a fare hike. Once the board approves, the hike will be effective as soon as within a week.
During non-peak hours, an additional discount of 10 percent would be levied on smart-card users. Further, a discount of Rs 10 would also be given on the highest and the second-highest tariff, sources were quoted as saying by the Business Standard. Some of the discounts are likely to offset the impact of fare hikes, which would roughly translate into 27 percent.
Retired judge ML Mehta of the Delhi High Court had proposed increasing the minimum fare to Rs 10, which is Rs 8 at present. The maximum fare would be capped at Rs 50, from Rs 30 currently.
The DMRC raised the fares last time in 2009. Then, the minimum fare was increased from Rs 6 to Rs 8 and the maximum fare was increased to Rs 30 from Rs 22.
DMRC's energy expenditure was recorded at Rs 83.2 crore during the financial year 2009-10 and increased to Rs 520.5 crore in FY2016. The fare hike can be attributed to a rise in the cost of electricity.
The rail corporation consumes about 65 percent of energy with 35 percent consumed by other auxiliary services for various passenger facilities such as air conditioning, lighting, escalators and hydraulics, etc. In a bid to cut down on rising expenses, the corporation has switched over to solar power and has set up panels to generate electricity.