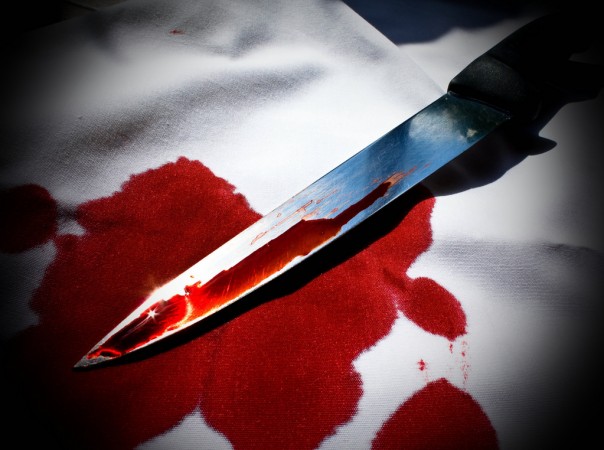 In a brutal incident, a 32-year-old man allegedly stabbed his estranged wife, before killing himself by jumping from the fourth floor of the woman's house, in New Delhi on Sunday.
Delhi man murders pregnant wife for not making round chapatis
The man, who has been identified as Jaswinder Singh, stabbed his wife after the duo got into a heated argument over the women not keeping a fast on Karva Chauth.
Unfortunately, the entire incident was witnessed by their four-year-old daughter.
Here's what happened
Singh and his wife had recently separated and the duo had filed for a divorce.
According to police, Singh had been living away from his wife and daughter for the past month. However, as the court has allowed him to visit his daughter on weekends, Singh had come down to meet her on Sunday, which was also the day on Karva Chauth.
It so happened that as two of his wife's siblings were also there, Singh asked his wife to come to the terrace along with as he wanted to "discuss something". Their four-year-old daughter also accompanied them to the terrace.
The discussion turned into an argument and Singh stabbed his wife. The victim, who received a few stab wounds, started crying and ran downstairs to ask help.
Meanwhile, Singh jumped from the terrace and died after his head hit the ground. Police said that on seeing her husband fall from the terrace, the victim ran downstairs and collapsed beside his body.
A neighbour who saw Singh fall on a car before hitting the ground informed police at 12.30 am.
Stabbed for not keeping Karva Chauth fast
Singh's wife on regaining her senses said that they had got married five years ago. But this was the first time that she did not keep a Karva Chauth fast for Singh. Singh was upset and stabbed her.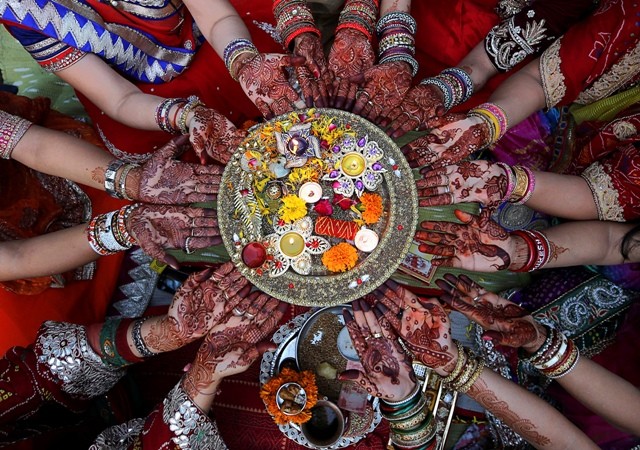 Police are probing the incident to confirm her statement.
Meanwhile, Singh's parents have alleged that their son could not have taken the extreme step of killing himself.