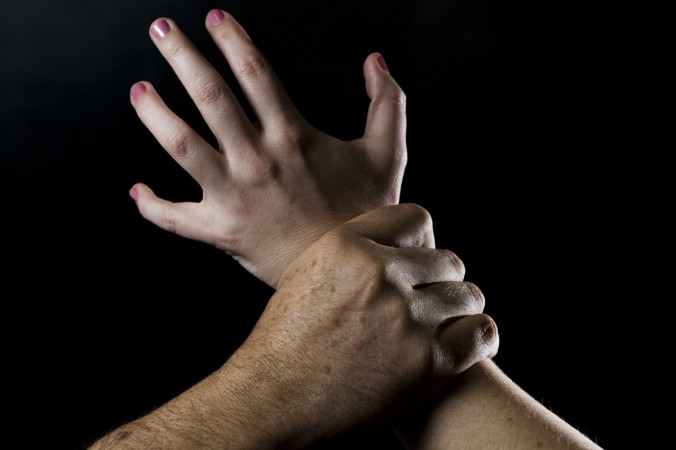 A man was arrested by the Delhi Police on charges that he groped two women in Delhi's ITO metro station on Friday evening. One of the women is believed to be a 25-year-old journalist.
Video of the man allegedly touching the journalist inappropriately is going viral on Twitter. She tries to catch hold of him, but he escapes.
Meanwhile, the Delhi Commission for Women (DCW) has demanded a status report from the Delhi Metro Rail Corporation (DMRC) in the case.
"It was around 9:23 pm according to the CCTV. I was wrapping up for the day and heading home when this man came behind me and touched me. When I rebuked him, he said sorry and then groped me and fled", said the 25-year-old.
When she went to file a complaint regarding the groping incident, the Central Industrial Security Force (CISF) personnel reportedly made her wait in the office for 90 minutes.
ITO Metro molestation case: Patiala House Court sent the accused to 14 days judicial custody #Delhi

— ANI (@ANI) November 17, 2017
"There was a man following me and when I asked him what he was doing, he groped me and fled," said another woman who was groped by the same person in the metro station.
Deputy Commissioner of Police (DCP) Pankaj Singh was quoted by ANI as saying: "The incident happened on the night of November 13, when a female reporter was molested. A case has been registered in this regard and the accused caught."
The DCP also said the man who attacked the two women worked at a tea stall outside the railway station. He was arrested within 48 hours of allegedly molesting the women.
"We had shown the accused photographs to more than 5,000 people, and were able to identify him," he said.
"On the basis of the CCTV footage, we formed teams and searched all areas and finally arrested the culprit," the police official added.
Both women have alleged that lack of security personnel at the metro station led to the incident. "Had there been security personnel, this man wouldn't have had the guts to do this," said the journalist woman.
Meanwhile the number of CISF guards has been increased at the metro station to ensure safety of women travellers.
The DCP said: "The Metro Police have also opened 23 booths to help in such cases. We have also created our teams to patrol on major lines."
Meanwhile, DCW chief Swati Maliwal has taken a suo motu cognisance of the matter and also demanded a report over the rising number of molestation cases on Delhi Metro, reported Times Now.