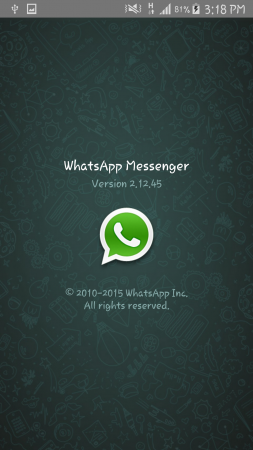 The Delhi High Court on Friday gave its nod to the change in WhatsApp's new privacy policy that shares user data, including phone numbers, with its parent company Facebook. However, raising privacy concerns, the court attached certain conditions.
The HC asked WhatsApp to not share any user data generated before 25 September and added that data of any user who deletes his or her WhatsApp account before 25 September will have to be deleted from WhatsApp servers. Apart from these conditions, Friday's court order means the high court is satisfied with WhatsApp's response and hence allowed the company to retain its new privacy intact in India.
The latest development follows from the shift in privacy policies announced on 25 August that changes how WhatsApp uses the data generated by its users. The new policy was challenged in the Delhi High Court through a PIL, hence prompting the court to ask WhatsApp to explain its stance on the user data.
"By coordinating more with Facebook, we'll be able to do things like track basic metrics about how often people use our services and better fight spam on WhatsApp. And by connecting your phone number with Facebook's systems, Facebook can offer better friend suggestions and show you more relevant ads if you have an account with them," said the company.
The Facebook family of companies will still receive and use this information for other purposes, such as improving infrastructure and delivery systems, understanding how services are used, securing systems, and fighting spam, abuse, or infringement activities.