While the level of particulate matter (PM) in the Delhi air hit dangerous levels on Thursday, the Delhi government's anti-smog gun trail which was conducted in East Delhi's Anand Vihar on Wednesday, apparently turned to be unsatisfactory.
Delhi Environment Minister Imran Hussain who was present during the trial run along with Deputy Chief Minster Manish Sisodia, said oin Friday morning, "The Delhi Pollution Control Committee (DPCC) has released certain data after the air quality was monitored, we will take a call whether the anti-smog gun can be used elsewhere in the city."
Also Read: Delhi air pollution: NASA images show stubble burning in neighbouring states worsened air quality
The pollution in Anand Vihar monitoring station of the DPCC increased from Thursday morning when the anti-smog gun was tried again. Atomised water is sprayed up to a height of 50 meters into the air, which would cling to pollutants and bring them down to ground level.
The vehicle mounted gun, manufactured by Cloud Tech which cost at estimated Rs 20 lakh per unit, has seemingly not served the purpose well.
The amount of pollutants as per the latest readings on Friday morning were 444, 421, 476, 509 and 460 microgram per cubic metre in PM2.5 and 630, 608, 736, 842 and 702 microgram per cubic metre in PM10.
Vivek Chattopadhyay, the programme manager for Clean Air and Sustainable Mobility at the Centre for Science and Environment, was quoted by Hindustan Times as saying, "The range of such devices are very limited. It affects, if at all, the air volume of the immediate surroundings of where the spraying is done. The effect diminishes after the spraying is stopped."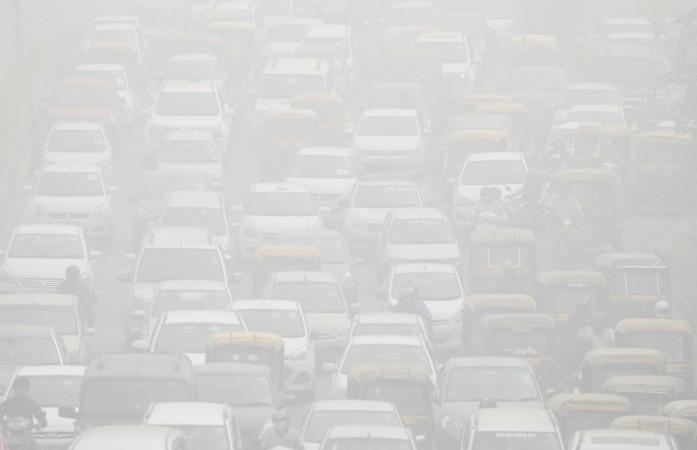 Chattopadhyay also said that it's high time the capital should be taking preventive measures to reduce the pollution. He added that garbage burning in open should be avoided and that landfill sites should be managed scientifically.
Anand Vihar is one of the most polluted regions in the Delhi-UP border owing to a dusty unpaved bus station on which many buses and trucks ply.