A Delhi-based doctor was arrested on Saturday after yet another shocking case of brutal torture inflicted upon a minor domestic help came to light.
The victim's trauma
The victim — a 14-year-old girl — was rescued by the Delhi Commission for Women (DCW) after it received a call that the doctor, who lives in northwest Delhi's Model Town, had confined the teen in the house and had been mistreating her.
The person who called DCW on the helpline number also said the girl had been held captive for months.
According to reports, the minor, who is a native of Ranchi in Jharkhand, was not only "physically and mentally tortured", but was also not paid any salary.
The child's medical exaination reportedly revealed several injury marks on her body.
"She was also reportedly burnt with hot iron, the doctor even poured hot water on her. The girl was also attacked with scissors," DCW chief Swati Maliwal was quoted as saying by NDTV.
Reports said the employer had also bitten her, spat on her and even tried to strangle her a few times.
To add to the girl's trauma, her employer did not give her food for a long time, owing to which the 14-year-old was "reduced to bones", said Maliwal.
She also took to Twitter to share the horrific images of the bruises the girl bore.
Received call on DCW Helpline 181 reg a girl being tortured by employer. We rescued the 14 year old Jharkhandi domestic maid from Model Town. Can't describe her condition! She was burnt, beaten, attacked with scissor, spat at & bitten by lady employer who is a doctor! Most evil!

— Swati Jai Hind (@swatimaliwal) January 13, 2018
Little girl was so brave. Her lady employer so vicious. A doctor herself, how could she torture a 14 yr old in such brutal manner. Little girl was confined 2 house, not given sweater, food & hs been reduced 2 bones. Police arrested lady employer! Shud b given max punishment! https://t.co/wCN88KQXzJ

— Swati Jai Hind (@swatimaliwal) January 13, 2018
झारखंड की गरीब 14 साल की बच्ची के हाथ व आंख उसका दर्द बताते हैं। ज़ालिम महिला डॉक्टर ने कितनी बेदर्दी से उसे प्रेस से जलाया, उबलता पानी फेंक, मूँह पे काटा, थूका, कैंची से आंख पे मारा। खाने व स्वेटर के बिना बस मरने की कसर बाकी थी। ऐसी ज़लील डॉक्टर को कड़ी सजा होनी चाहिए। pic.twitter.com/leyEpBT6Xf

— Swati Jai Hind (@swatimaliwal) January 13, 2018
Even Nobel-laureate Kailash Satyarthi took to Twitter to condemn the incident.
This girl is not just a victim of inhuman torture but a victim of modern day slavery. Applaud @SwatiMaliwal for her efforts. Such crime against children must end. I reiterate my appeal to Delhi Gov to urgently bring Bill to regulate Placement Agencies who traffic children to city pic.twitter.com/0CH3yuDRj2

— Kailash Satyarthi (@k_satyarthi) January 14, 2018
Meanwhile, the police have raided the placement agency from where the accused had hired the girl.
This is not the first time that a domestic help has been subjected to such harsh treatment by their employers.
In October last year, a 13-year-old domestic help had attempted suicide by jumping from a building in an attempt to escape torture by her employer in Haryana's Faridabad district. Fortunately, she was saved by other residents of the apartment.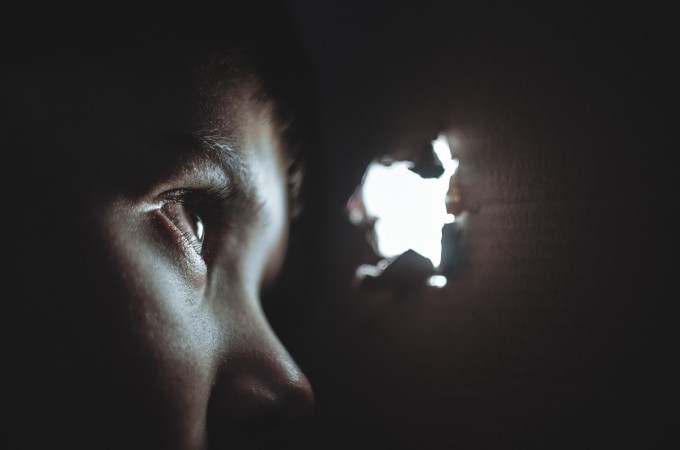 In that case, too, the child had been detained for two years, beaten up, burnt and starved.