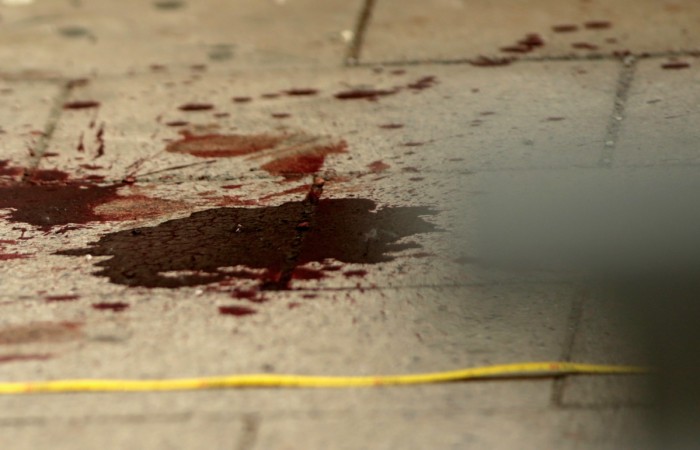 In a suspected case of dishonour killing, an 18-year-old man was allegedly kidnapped and beaten to death, all of which was captured on a video by the accused — the cousins of a minor girl the victim was in a relationship with, police said on Friday.
The deceased was identified as Sahil alias Gapchu, a resident of Bawana. The accused men beat up Sahil before strangulating him to death. They even recorded a video clip of the incident, police said. They then dumped his body in a canal in Sonipat and burnt his car at an isolated spot, they added.
After Sahil did not return home, his uncle filed a complaint at the Bawana police station. Acting on a tip-off, a trap was laid in the Bawana area and one of the accused, Rakesh, 25, was apprehended.
During interrogation, he admitted to his involvement in the murder. He led the police team to the spot where he and his associates had dumped Sahil's body, said A K Singla, Additional Commissioner of Police (Crime).
After a search operation, police recovered the body from a distance of about two kilometers from the place where it had been dumped, he said.
Police said Sahil was in a relationship with a minor girl and on the intervening night of October 23 and 24, at about 3 am, he had taken his car to drop the girl near her house in Bawana. Since it was late and the girl had not returned home, her cousin Rakesh and his friends were looking for her.
Meanwhile, Rakesh spotted Sahil dropping his sister. Following this, he and Manish then took Sahil to Silana in Sonipat to their friend Nitesh's house, Singla said.
Rakesh also called his cousin Lokesh to Silana. After reaching Silana, Rakesh along his brother Manish, cousin Lokesh and friend Nitesh beat up Sahil, the officer said.
One of the accused, Nilesh, even made a mobile video clip of the incident in which Sahil can be seen bleeding. After making the video, all the four accused strangulated him and dumped his body in the canal and burnt his car on their way back to Delhi, the officer added.
Police said Rakesh works as a DJ in the locality and is addicted to drugs. His cousin Lokesh has a previous criminal record and was arrested in a murder case by the special cell in 2015.
Police are trying to trace other accused persons who are absconding. Further investigation is underway, the police officer said.