The Ministry of Defence has postponed a call on warship deal to be manufactured under Make in India initiative that would hand over the winner over Rs 20,000 crore. The deal has been in cold waters since last one year after L&T and Reliance Naval & Engineering Limited (RNEL) were shortlisted by the defence ministry. Four amphibious warships will go through a commercial bidding process post that the final partner will be decided by the government.
High-rank officials of both private companies were called on by South block to discuss the further process of commercial biddings, which would have eventually decided the winner.
On a very short notice of few days, L&T officials, along with a board member, from Mumbai and senior RNEL leadership flew down at Navy HQ at the scheduled time. The Economic Times reported that the officials of both the companies were asked to wait over an hour and later they were informed that the bid opening has been deferred. The MoD official did not state any reason to take the decision of this change in plans.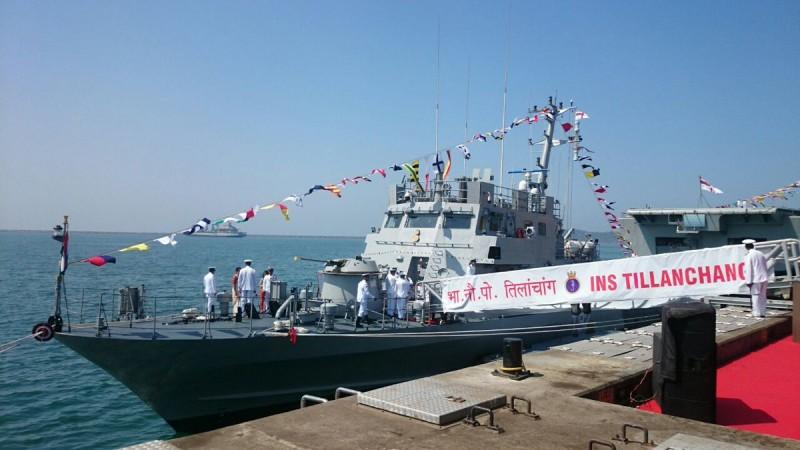 The contract for landing platform docks (LPD) is witnessing a stiff corporate war between two defence manufacturing giants with allegations of favouritism and supplying insider information.
Originally, RNEL has bid for the contract as its older company, the Pipavav Shipyard. The company had filed an official protest against a top Navy officer in charge of the selection process has been favouring L&T. In repose to the allegations, L&T highlighted the financial difficulties and debt restructuring issues that have afflicted RNEL, doubting its capabilities to complete the project on time. The accusations made by both the parties have further delayed the commercial bidding process.
Potentially, the LPD could become the largest warship to have built in a shipyard owned by an Indian private player. The LPD comes along with different features like moving troops and equipment for an amphibious operation across the sea. RNEL has tied up with the French naval group meanwhile L&T has roped in Spain's Nvanatia group for this multi-crore project.