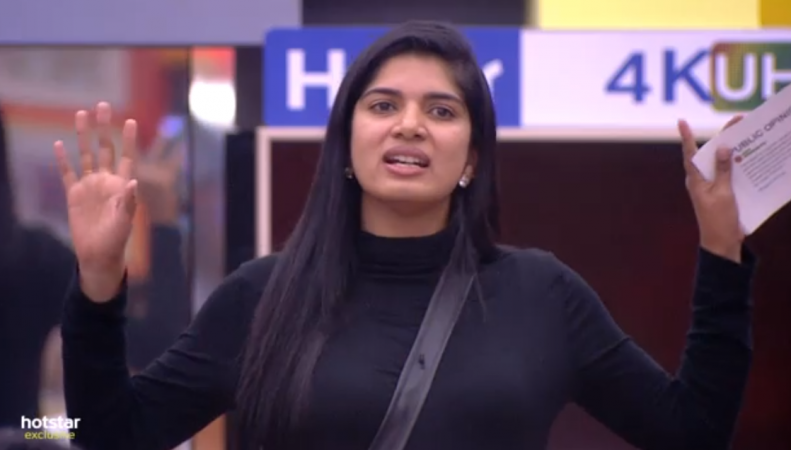 As there are only days left for the finale, the top five contestants are under constant pressure. There is a speculation that Deepthi Nallamothu is likely to get dumped from being in the top 4 contestants before the finale.
Kaushal, Geetha Madhuri, Deepthi Nallamothu, Tanish, and Samrat are the top five contestants who are going to compete in the finale as of now. Bigg Boss 2 Funny memes are here.
Samrat who earned the immunity in the race to finale task is the first person to reach the grand finale, which will be aired on 30th September. The other contestants are to fight for their positions in the finale.
There are huge speculations regarding the title winner of Bigg Boss Telugu 2. As all the five contestants are the strongest ones, the fight is to be intense.
As per the unofficial sources, there are chances for Deepthi Nallamothu to get dumped from winning the title in the upcoming episodes. Deepthi is to be announced as the one who is to get a checkmate based on the votes she has been receiving.
Though there is no official confirmation or any promo regarding this, it is expected to be telecast in the upcoming episodes. The makers of Bigg Boss Telugu 2 have kept it a secret so as to keep the suspense alive.
There might be a special promo cut about Deepthi Nallamothu getting a termination from being into the grand finale, which is expected to be unveiled tomorrow.
Well, on the other hand, the voting process is on, and the results are to be announced on 30th September officially. Kaushal and Geetha Madhuri are expected to be on top 2.