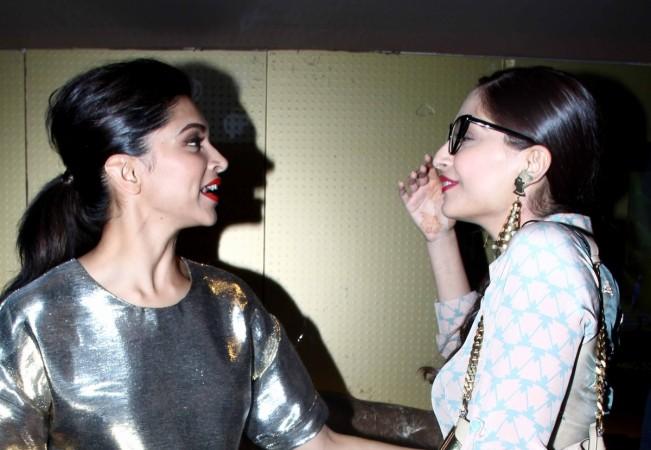 Deepika Padukone, who was among the few celebrities who did not turn up for Sonam Kapoor's wedding reception party, apologised to the newlywed's daddy Anil Kapoor.
A video on social media has been going viral that shows Anil telling Deepika that he missed her at the event, following which the actress said "sorry" to him. Anil first told the Padmaavat actress, "I missed you yaar," and then, Deepika said, "I know, I am sorry. I was at Cannes".
Anil and Deepika's sweet little conversation is now being widely shared on social media. Earlier, it was believed that Sonam and the dusky beauty were arch rivals. The Padman actress had made some unpleasant comments on Deepika at an appearance on Koffee With Karan.
Sonam had ridiculed Deepika's fashion sense suggesting that she did not have her own style. Later she had again taken a dig at the leggy lass for her "My Choice" video, and her idea of feminism.
"Elitist women have always had wrong ideas about feminism. They think male-bashing, hating men makes you a true feminist. I don't have to make a video to voice my opinions. My actions have always spoken louder than my words. I'm proud to be a woman and I respect my independence. I'm never afraid to give my opinion on any matter. That's what feminism is about," she was quoted as saying when asked about Deepika's the video.
Watch the video of Deepika and Anil's conversation:
However, Sonam and Deepika later ended their fight when the former praised her performance in Bajirao Mastani on Twitter. In response, Deepika too had wished her good luck for Neerja.