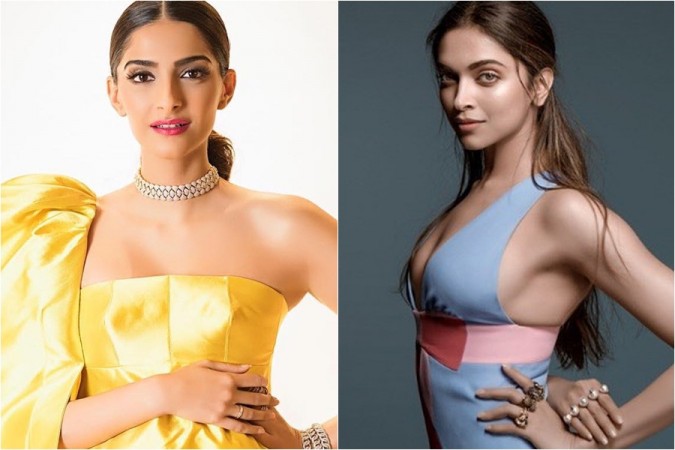 Sonam Kapoor and Deepika Padukone's infamous catfight is an open story which everyone has read about on the internet. They are known for their personal and professional rivalry. A decade has passed but it looks like the two divas haven't put away the bitterness they shared in the past.
Recently, the Neerja actor reportedly deleted Deepika's PadMan Challenge video from her Instagram which angered the latter's fans when they noticed it on social media. The episode has now added fuel to their rumoured catfight which began when the two entered the Hindi film industry in 2007.
Sonam and Deepika were once friends when they made their debut in Bollywood. While Sonam made her debut with Sanjay Leela Bhansali's Saawariya, Deepika had taken her first step in Bollywood with Farah Khan's Om Shanti Om.
It was that time of the year when rumours of Deepika dating Ranbir Kapoor started doing the rounds of the tinsel town. However, their frequent outings gave away strong hints about them being in a relationship which eventually turned out to be true. But unfortunately, their relationship couldn't survive in the long run as Ranbir apparently cheated on Deepika Padukone for Katrina Kaif and they parted ways in 2009 after dating for two years.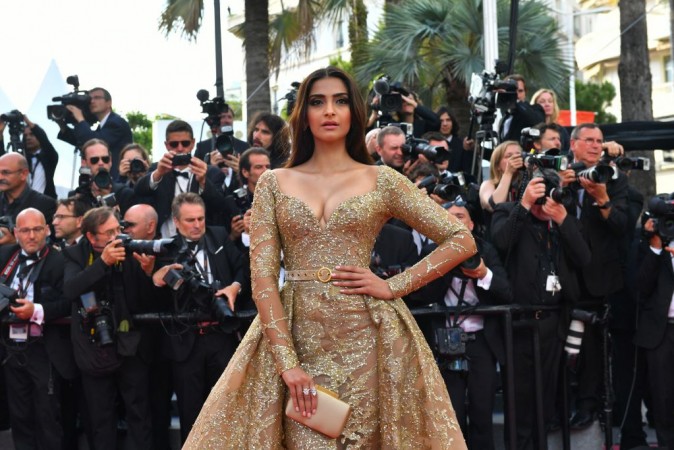 During this time, Sonam and Deepika remained good friends and had a common enemy in Ranbir Kapoor for obvious reasons.
But their friendship took a big blow when Sonam started feeling that Deepika had used the PR agency, which used to manage both the actresses' work, to undermine her and had planted lots of stories against her. Many reports suggested that Sonam was getting all the films and endorsements which apparently were rejected by Deepika. Later, Sonam decided to leave the management firm.
This episode developed cold vibes between the two and it was quite evident when they appeared in the third episode of filmmaker Karan Johar's celebrity chat show Koffee with Karan season 3 in 2010.
And it was one of the most critical episodes of the season as it saw the two BFFs being at their candid best talking about their untold secrets, taking digs at each other especially which were thrown at the latter's ex-boyfriend Ranbir Kapoor.
However, things turned ugly when Sonam started taking potshots at Deepika and compared her fashion sense with Ranbir's then girlfriend Katrina Kaif.
When asked to reveal a name of "good girl gone bad", pat came Sonam's reply, "Deepika." When asked about that one thing that Deepika had and she didn't, Sonam retorted, "an over enthusiastic PR team."
When asked to give a fashion advice to Deepika, Sonam took a dig at her and said, "Create your own style. Katrina is herself. She does not try to fit into a mould, which I respect a lot. She is not trying to be the fashion icon of the century. Even if Katrina wears jeans and a t-shirt and has her hair in a ponytail, I would rather have that than someone who is like 'I want to be on the cover of Vogue every three months'."
Later, Sonam continued to share cold vibes with Deepika when the latter announced that she will support mental health awareness on Twitter and said that she would not flaunt about it if she ever wanted to associate herself with a cause. And she continued to take jibes at her for the next couple of years.
Their rivalry further intensified when Deepika settled differences with Ranbir and went on to sign Ayan Mukerji's directorial Yeh Jawaani Hai Deewani in 2013. Deepika even attended Ranbir's birthday party where Sonam was not invited.
However, it looked as if the two divas had buried their hatchet when they shared a lovely banter on Twitter praising each other and wishing all the luck for their respective films -- Bajirao Mastani and Neerja in 2015.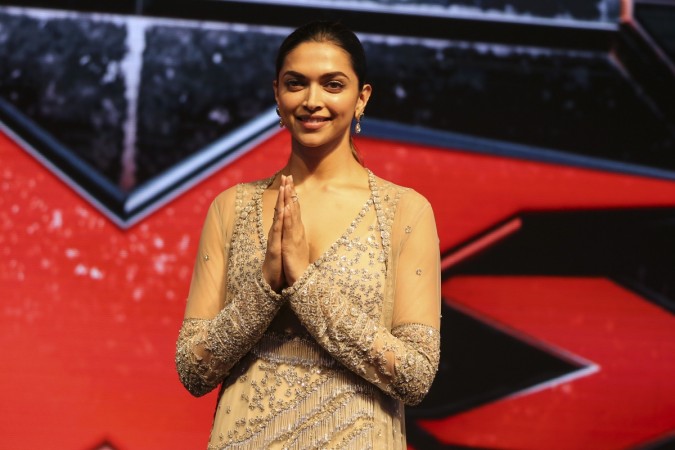 In 2017, Sonam also slammed a media report about their rumoured cold war when they both walked the red carpet for their collaboration with L'Oreal at the Cannes Film Festival.
Deepika even sportingly took up the PadMan Challenge but the recent episode has once again brought their catfight to the limelight.
It may be possible that Padmaavat's blockbuster success over PadMan's average business might have made a dent in their friendship once again. But it is only Sonam and Deepika who could tell about the recent fiasco.
Till that time, let's wait and watch.