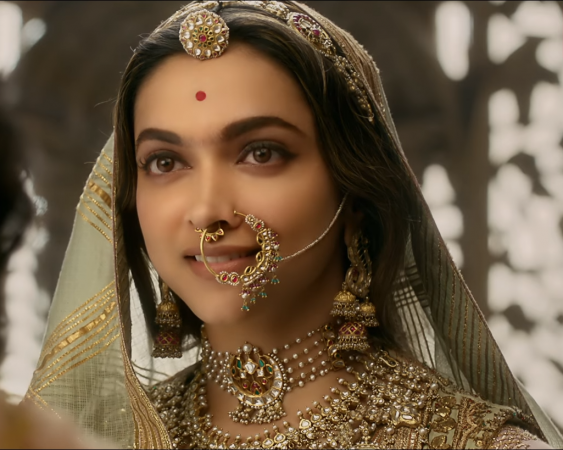 While Deepika Padukone is all set to appear on the big screen as the gorgeous and brave Rani Padmini in the movie Padmaavat, her latest photos as a tough traffic cop are doing the rounds of the social media.
Some pictures have come up in which Deepika is seen sporting traffic police uniform and black goggles, and chilling on top of a police car like a boss. She also sports a red handkerchief on one of her wrists, giving herself a rowdy tapori look.
Also read: Love triangle! Deepika Padukone still can't get over Ranbir Kapoor and Ranveer Singh is aware of it?
While many of her fans got excited thinking that these are stills from one of Deepika's upcoming movie, reports suggest it is not from any film but an upcoming advertisement.
According to PeepingMoon.com, Deepika recently shot for an ad at Aarey Colony in Film City, Mumbai, and the pictures are from this ad. The entertainment portal further said the ad belongs to a popular online hotel and airline booking website.
This is the first time Deepika will be seen playing the character of a traffic police, and the rowdiness attached to her look gives rise to more curiosity.
While fans would have to wait a little to see DP as a "Dabangg" cop in the ad, they will soon get to see her as a Rajput queen in Padmaavat. Directed by Sanjay Leela Bhansali, the magnum opus also features Ranveer Singh and Shahid Kapoor.
The film is finally set to be released on January 25 after a lot of hullabaloo. There were massive protests against the release of the movie, alleging objectionable scenes in it. The censor board, however, has cleared the film, which will now have a box office clash with Akshay Kumar-starrer PadMan.
Nonetheless, states like Rajasthan and Gujarat have banned the movie, and Padmaavat will not be released in the two states, considering the law and order situation.