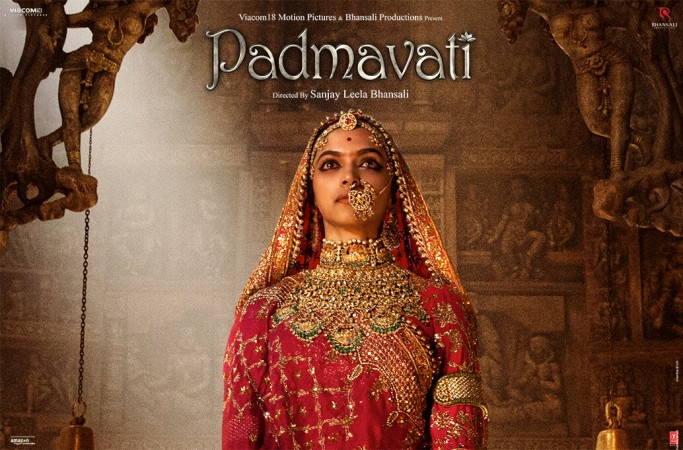 The troubles for Sanjay Leela Bhansali's upcoming period drama Padmavat seem to have no end.
After Rajasthan chief minister Vasundhara Raje declared on Monday that the film will not be released in her state, chief ministers of Gujarat and Madhya Pradesh made it clear that they won't allow the film to be screened in their states as well. The announcements by the chief ministers came on Friday, January 12.
The reason for the ban in these BJP-ruled states is yet to be known.
Padmavat, which stars Deepika Padukone, Ranveer Singh and Shahid Kapoor in lead roles, was planned to be released on December 1, 2017. But protests by various Rajput organisations and rejection by the CBFC delayed it further.
Recently, the CBFC cleared the movie with U/A certificate and with 5 modifications, including a change in the title. After the development, the makers of the film reportedly decided to release it on January 25.
Meanwhile, Mumbai Police arrested 96 people who gathered outside the CBFC office on Friday morning to protest against clearing Padmavat for release in theatres.
96 people detained by Gamdevi police when they were protesting outside CBFC office against #Padmavat: Mumbai police

— ANI (@ANI) January 12, 2018
Bhansali, on the other hand, has filed a plea in Rajasthan High Court, appealing for the quashing of an FIR in Didwana.
Director Sanjay Leela Bhansali filed a plea in Rajasthan High Court appealing for quashing of an FIR in Didwana. Court directs to screen the film for the Court before 23rd January. State govt has said that the film will not be released in the state. #Padmavat

— ANI (@ANI) January 12, 2018
Earlier, the members of the Rajput Karni Sena staged a protest and also vandalised cinema in Jaipur. On November 24, a body was found hanging at Nahargarh Fort in Jaipur, Rajasthan with a threat note scribbled on the rocks.
The threat note on one of the rocks read, "Padmavati ka virodh (protest against Padmavati)" while another read "Hum sirf putle nahi jalate, latkate hai (We don't just burn effigies of people, we hang them)."
However, Shri Rajput Karni Sena's chief, Lokendra Singh Kalvi denied any involvement in the case and condemned the incident. The outfit also said that they will withdraw their protest if the descendants of the royal Chittor family give their approval for screening the film in theatres.