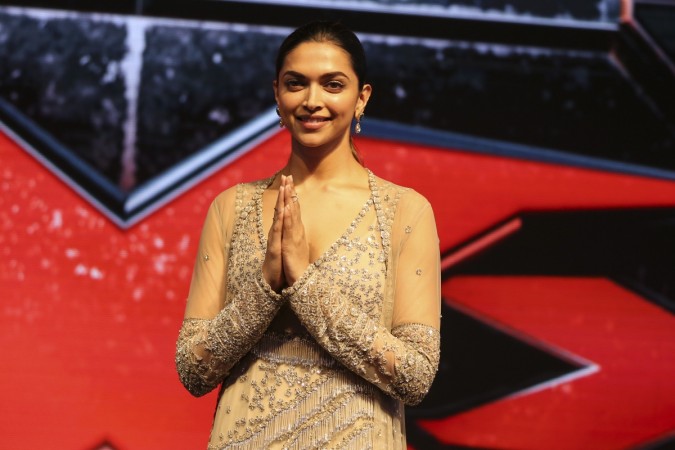 To mark the International Women's Day 2018, Variety Magazine revealed its list honoring women across the world for their work and the list features Indian actress Deepika Padukone and film producer Guneet Monga alongside actress Nicole Kidman, Wonder Woman actress Gal Gadot, J.K Rowling and singer Adele.
Deepika, who made her Hollywood debut opposite Vin Diesel in xXx: Return of Xander Cage last year, has been honored for her contribution to cinema and for being philanthropically active. The magazine said that the star of the recent Padmaavat is one of the highest paid Indian actresses.
Talking about Deepika, the magazine wrote, "The star of the recent Bollywood blockbuster 'Padmaavat' faced death threats and verbal abuse from various fringe groups with poise and elan. Padukone, whose father, Prakash, was a star badminton player, used to participate in the sport before becoming a model.
"She is now one of the highest-paid Indian actresses and has made the leap from Bollywood movies such as 'Om Shanti Om' and 'Chennai Express' to Hollywood titles including 'xXx: Return of Xander Cage' last year. She is also philanthropically active, starting her own Live Laugh Love Foundation, which focuses on mental illness."
Excited about the list, the Padmaavat actress tweeted that she is humbled and honored. "Honoured and humbled joining these amazing achievers! Thank you Variety," she tweeted.
Introducing The Lunchbox producer Monga, the magazine said female Indian producers are rare and she finds creative ways to bring stories to life.
"You have to see it through till the end and be inspired about it," Monga told the magazine.
"There have been several times where I have not been taken seriously and have had to work twice as hard just because I am a young woman, but I have never let that affect my state of mind towards the end goal of putting together the stories we need to tell," she added.
The list features 50 women from across the showbiz industry, including Miuccia Prada, Daisy Ridley, Sofia Vergara, Emma Watson, Lupita Nyong'o, Helen Mirren, Salma Hayek, and Judi Dench. The magazine reported that all the women are doing extraordinary things worldwide.