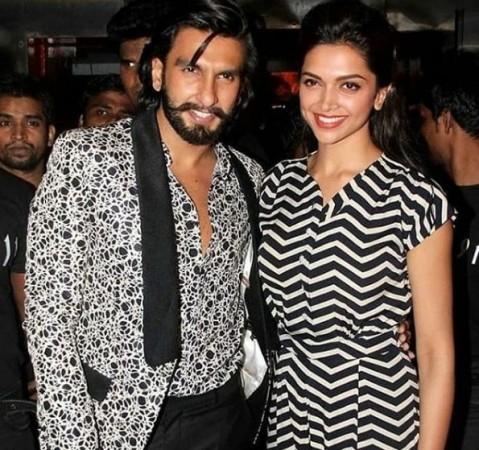 Even as rumors are abuzz that Deepika Padukone is busy with her wedding shopping, the actress flew down to Bengaluru, Wednesday, April 11, to spend quality time with her family.
But before heading to the airport, Deepika stopped at a popular salon in Bandra, Mumbai.
Later, Ranveer Singh, who stays close to the salon that Deepika visited, made a point to meet her before she left for Bengaluru. The Padmaavat actress was all smiles seeing her beau, who is recovering from the shoulder injury that he suffered while playing a charity football match recently.
Coming to Deepika and Ranveer's wedding, rumors are doing the round that the much-in-love couple is expected to get married in December this year.
It was reported recently that the couple's parents had shortlisted four dates between September and December 2018 for the wedding. "It will be an extremely private, traditional Hindu ceremony with the couple tying the knot in the presence of only close friends and family. The couple is still deciding if they want a reception to follow," Mumbai Mirror had quoted a source as saying. Both the families are yet to finalize the venue (India or abroad) for the big day.
Meanwhile, a popular jewelry brand that Deepika endorses has decided to design an exclusive collection, especially for her wedding.
A source told DNA: "Deepika is getting married to Ranveer Singh towards the end of this year, and preparations have begun in full swing for the big day. For the jewelry, the custodians of the brand that Deepika endorses have decided to design an exclusive collection, especially for her wedding. Given their association, it only seemed more natural for the jewelry company to come on board for the celebration."
The exclusive collection will be made public only after the wedding, said the source, adding, "The brand will officially launch the designs and the entire collection after Deepika wears them at her wedding. This will also serve as an interesting marketing move for the brand because once DP wears the collection, the interest levels will definitely be piqued."