Suresh Kumar Koushal, the petitioner who is known for challenging the verdict for decriminalising gay sex in 2013, has now made a bizarre comment on homosexuality. The petitioner has claimed that decriminalising homosexuality would endanger the national security.
"Fear of Section 377 restrains them from performing same-sex intercourse with their brother jawans. If the provision is decriminalized, it will not only have an adverse effect on Indian armed forces but could endanger national security," Koushal was quoted as saying by The Times of India.
Koushal's petitions challenging section 377 of the Indian Penal Code was heard by a five-judge bench comprising Justices RF Nariman, AM Khanwilkar, DY Chandrachud and Indu Malhotra and headed by Chief Justice Dipak Misra.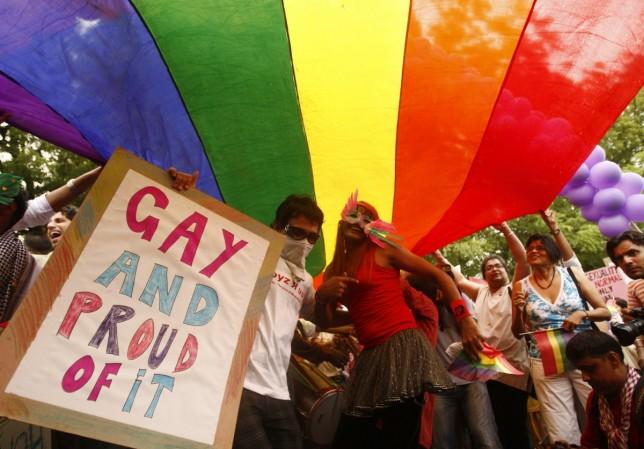 What Is Section 377?
Section 377 of the IPC criminalises homosexuality or any non-penile-vaginal intercourse, even between two consenting adults. This draconian law dates back to 1861 when the British criminalised sexual activities against the order of nature.
"Whoever voluntarily has carnal inter­course against the order of nature with any man, woman or animal, shall be punished with 1[imprisonment for life], or with impris­onment of either description for a term which may extend to ten years, and shall also be liable to fine. Explanation.—Penetration is sufficient to constitute the carnal intercourse necessary to the offence described in this section," the section states.
Here are some of the Twitter reactions to his comment.
*Normal people: How is the constitutional validity of Section 377 linked to national security?
*Koushal: Hold my beer....

— Nushaiba (@the1stNushaiba) July 12, 2018
he's either super sarcastic or incredibly stupid, either way i want to meet him this meeting would be hilarious

— Yash Vardhan Singh (@yvs07) July 12, 2018