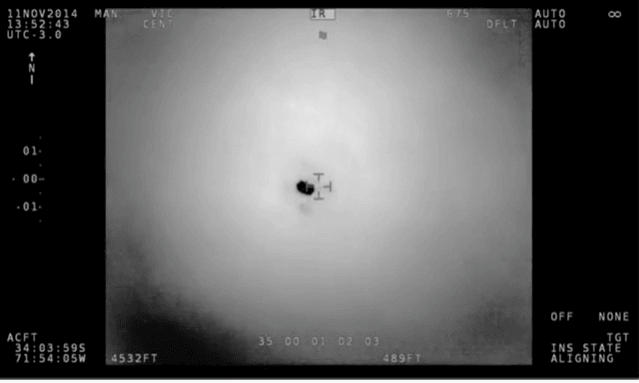 Recently declassified Central Intelligence Agency (CIA) documents have revealed a pre-occupation of the US external spy agency during the 1950s and 60s on chasing Unidentified Flying Objects (UFO). The CIA documents have recorded sightings of "bright objects" in India, Nepal and Bhutan in 1968.
Read: UFO Sighting: Mysterious flying objects spotted along US-Mexico border [VIDEO]
CIA filed a report in the April of 1968 detailing at least six suspected sightings of the UFO over Ladakh, Sikkim (then an India Protectorate), Bhutan and Nepal in preceding months, the Hindustan Times reported.
The report noted "particulars of bright objects seen over south Ladakh, north east Nepal, north Sikkim and western Bhutan."
UFO over Nepal
The report recorded a sighting over Kaski in Nepal during the night of March 25, 1968, where, "A huge metallic disc-shaped object with a six-foot base and four feet in height was found in a crater at Baltichaur, five miles north east of Pokhara." It also involved a "blazing object, flashing intermittently" that "disintegrated."
UFO over Ladakh
The report recorded a sighting over Chang La, Fukche and Koyul in Ladakh at 1 pm on March 4, 1968, where, "One white light and simultaneously two blasting sounds were heard. Also, one reddish light followed by white smoke." The report also noted that the object was flying from east to west over the mentioned locations.
Following this, there were two more sightings over Ladakh, one on March 4 and another on March 25. But the one on March 25, 1968 was reported to be moving towards Demchok and "rocket-like" with a "white-yellow-white trail about 20 yards long at a height of 20-25,000 feet".
UFO over Nepal and Sikkim
The report recorded another fast-moving and bright object spotted over northeast Nepal and north Sikkim at 9 pm on February 19, 1968. The object was so bright that it lit up the area at night. It was reportedly seen over Lachung, Lachen, Thangu, Muguthang and Chholamu in Sikkim. The report also noted a "thunder sound" at Chholamu after the sighting.
UFO over Bhutan
At about 9:30 pm on February 21, 1968, the report recorded a "bluish coloured object" over Thimphu, the capital of Bhutan, and it was moving at "high speed without any noise" and had enough light to "brighten the area".
However, the reports offer no insight on what the CIA experts made out of these sightings. The records were confidential.
Flying saucers: Then and now
The US Air Force and CIA in the 1950s and 60s took these reports rather seriously and for many the possibility of an attack or recce by UFO's in the so-called flying saucers was real. Moreover, the CIA even had its Office of Scientific Intelligence form a scientific advisory panel to study the phenomenon.
However, in the recent years, the US security establishment has exposed the issue of UFOs through its declassification program.
On January 17, 2017, the CIA declassified about 930,000 documents, totalling over 12 million pages. The spy agency's records go into automatic declassifying under the "25-year program."
Under this program, "nonexempt historically valuable records 25 years or older" are declassified automatically after the agency reviews all the hardcopy documents. All such documents are moved to CREST system (the CIA Records Search Tool)- a repository accessible to public.