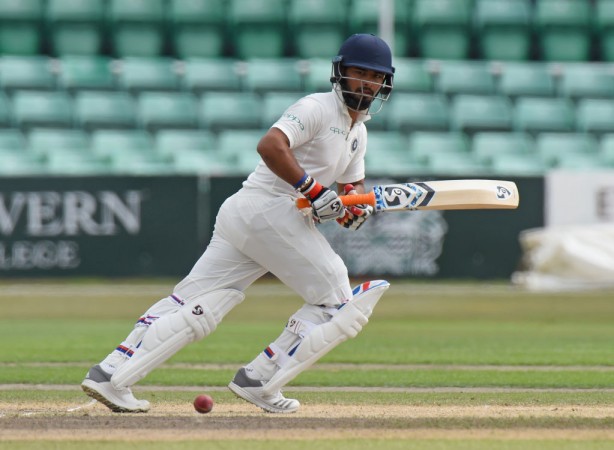 Former Indian captain Sunil Gavaskar has predicted that young wicket-keeper batsman Rishabh Pant might make his debut sooner rather than later as the management seems to be keen in investing in the young man.
With Dinesh Karthik looking out of sorts, both with the bat and behind the stumps, Gavaskar thinks it is the right time to put Pant in the mix.
'He might get in as a batsman'
"It is an opportunity for sure and, perhaps, maybe for the third Test, he might get into the team. In fact, he might get in the team as a batsman down the order rather than as wicket-keeper," Gavaskar said.
"He's certainly in the frame. The fact that he was chosen ahead of everybody else to come, at the moment that Saha was declared unfit, just tells you about the thinking of the selection committee and team management," he further added.
Pant was one of the stars in the IPL this season as he peeled off 684 runs at a strike rate of 173. He was impressive in the India A game which took place last month and got the nod of Rahul Dravid.
Gavaskar too believes that sharing the dressing room with senior players should hold him in good stead and it should make him understand his game a lot better.
"The fact that he has now spent two weeks with the senior team in the dressing room would have given him a feel of expectations because there are different expectations. I think it's a fantastic opportunity for him. How he grabs it is entirely up to him," added Gavaskar.
On a rain-hit second day, India were skittled out for 107 against a seaming ball at Lord's. James Anderson picked up a five-wicket haul as the visitors struggled against some exaggerated seam and swing.
However, the former captain is not flustered and believes that India, which are slow starters, have the depth to bounce back in the series.
"I do believe that they have the opportunity here because this is a five-Test series and you can always come back. Even if you are two down, you can still come back. India have traditionally been slow starters overseas," he added.