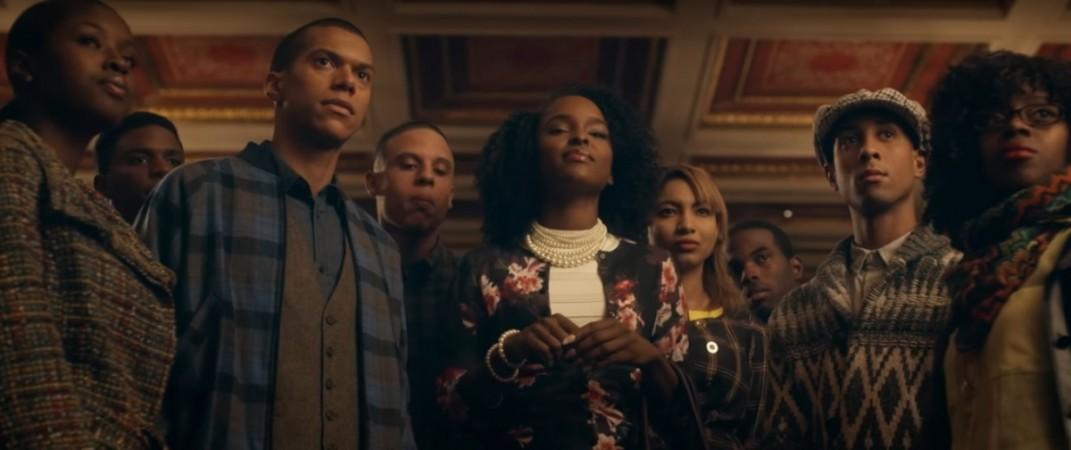 There are so many much anticipated shows in 2017 and Dear White People is definitely one of them. The Netflix show is a timely take on racism, black identity, and discrimination in the United States.
Also read: Watch how Indian stand-up comic Vir Das takes a dig at Donald Trump and Trump supporters are happy
Based on Justin Simien's acclaimed indie film by the same name (2014), this series satirises "post-racial" America as students of colour navigate a predominantly white Ivy League college.
Each of the 10 episodes of the series focuses on a particular character, except the series finale. The Netflix original series is beautifully directed by Justin Simien, Tina Mabry and recent Oscar winner Barry Jenkins (Moonlight).
With those talents behind the camera, the series revolves around some of the black students at Winchester University where identity politics is a major issue.
The cast of the Netflix original series includes Logan Browning, Brandon P Bell, Antoinette Robertson, DeRon Horton, John Patrick Amedori, Ashley Blaine Featherson and Marque Richardson.
Dear White People, which is a half-hour episode series, premieres on Netflix on Friday, April 28. Watch the trailer here.
Here's what the critics have said about the series:
CNN
"Dear White People" examines the black college experience from various angles, owing a debt to Spike Lee's "School Daze" in exploring not just the friction with whites but schisms within the community itself. That includes the familiar light-skinned/dark-skinned debate, with a classmate telling Sam, "You're not Rashida Jones biracial, you're Tracee Ellis Ross biracial."
The New York Times
Despite the title, "Dear White People" is more concerned with intraracial relations: who is real enough, representative enough, woke enough. Whiteness isn't the show's subject or object so much as it's the social medium through which the characters have to wade.
Variety
The characters of "Dear White People" are constantly in transit among multiple worlds with very different outlooks, and the show finds believable and specific ways to depict the fact that, for men and women of color, at times it can be overwhelming to navigate all the social nuances, academic expectations, political arguments and interpersonal challenges.
Vanity Fair
The series is not all political debate, of course. These are college kids, so sex and romance are to be expected—love triangles and furtive crushes and secret trysts. Though there is a lot going on on the show, much of it borrowing from familiar television tropes, Dear White People largely avoids soapiness and cliche. The plotlines don't go where you expect them to, which gives the series an energetic, disarming pull. Dear White People can be kind of a quirky show, but not alienatingly so.
Deadline
What is very lit is just how witty and piercing the dialogue is from Simien, Chuck Hayward and Jack Moore, with a narrative that moves from humor to horrors sometimes in a single sentence and right back. It seamlessly juggles the silly, the dangerous, the absurd and the very serious elements of modern America.