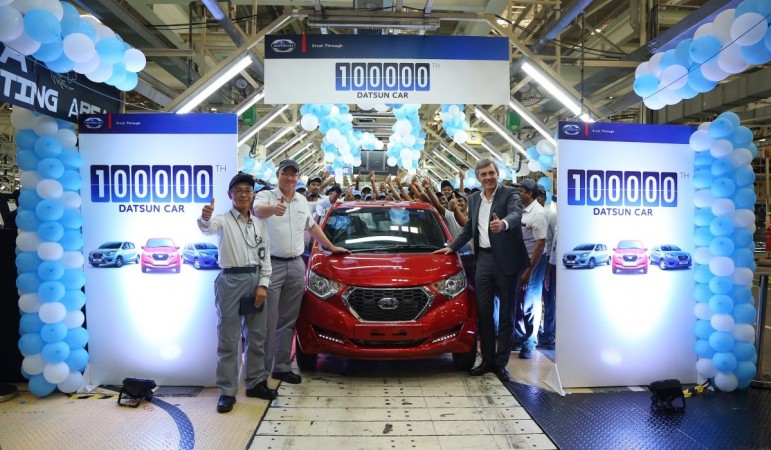 Datsun India celebrated the production milestone of its 100,000th by rolling a Ruby-coloured redi-Go 1.0L out of its manufacturing facility in Chennai on Thursday.
The car rolled out in the presence of Jerome Saigot, managing director of Nissan Motor India Pvt Ltd, and Colin MacDonald, CEO and MD of Renault Nissan Automotive India Private Limited.
"The 100,000th roll-out of Datsun is a strong testimony of customer acceptance and their confidence towards our brand, products and value-based offerings. On behalf of the Datsun India team I would like to thank all our customers and dealer partners for the commitment towards our brand," said Saigot.
Datsun India has been selling its cars for the last three years, and the current portfolio includes the GO and redi-Go hatchbacks as well as the GO+ MPV. Datsun today accounts for more than half the total sales of Nissan Motor in India.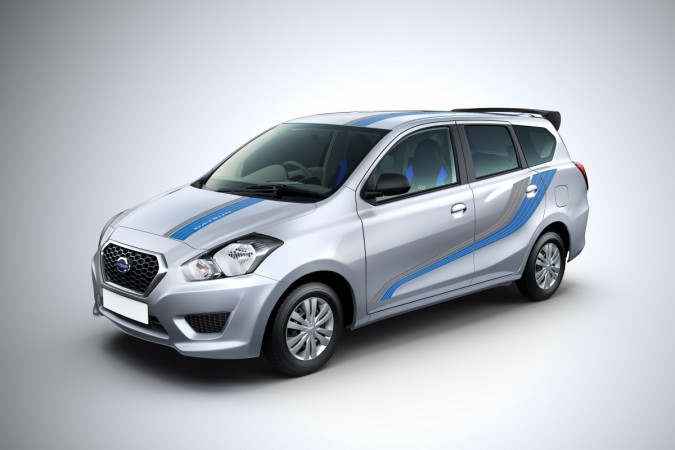 Datsun redi-GO showcases a Japanese design philosophy called YUKAN — which stands for brave and bold. It features "Tall-Boy" styling and offers best-in-class ground clearance of 185mm. Datsun redi-Go comes with the safety package Datsun PRO SAFE7.
Since the launch of Datsun redi-Go in June 2016, Datsun India has offered three refreshed variants for its customers — the redi-Go Sport in September 2016, the redi-Go 1.0L in July 2017 and the recently-launched redi-Go 1.0L GOLD in October 2017.
"We are very confident that the future is bright and exciting for the Datsun brand in India. We are confident that our challenger brand positioning, unique product differentiation and best in class cost of ownership will continue to drive the customer's owning and experiencing our products," said Saigot.
Datsun's next big launch in India is the Go Cross. The crossover model has already been unveiled in the concept form at Auto Expo 2016, and it has garnered a lot of public interest. This interest seems to have led the carmaker to fast-track the work on the production-spec version.