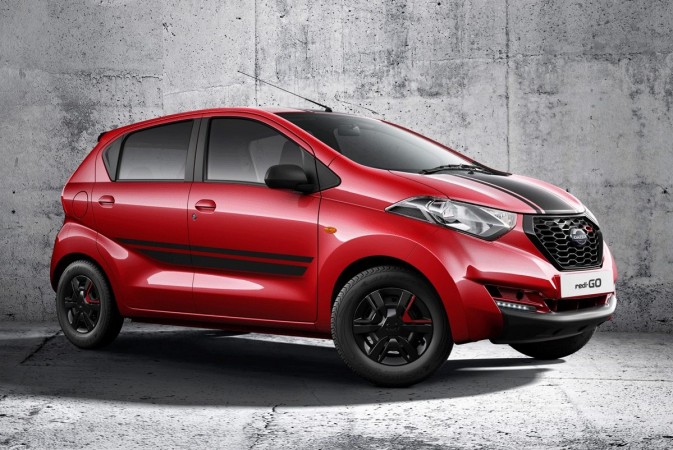 Datsun is set to increase the production of the redi-GO Sport in India to meet the scaling demand for the limited edition variant of the redi-GO hatchback, the company said on Wednesday, October 26. An additional 800 units of the red-Go Sport will be produced and delivery will begin in November.
"The Datsun redi-GO Sport version has generated more demand than anticipated and we are happy to announce that the initially planned 1,000 units have been sold out in less than a month. To meet the high demand and delight our customers, we are announcing an increase in production of the car with a further 800 units," Arun Malhotra, managing director, Nissan Motor India Pvt. Ltd, said.
The limited edition of the redi-GO was launched in India on September 29, 2016. With nine new features, the redi-GO Sport gets black stripes and red accents on the exterior, along with all-black interiors.
"Datsun redi-GO has redefined the value proposition offered to young achievers in India. Now with the success of the Datsun redi-GO Sport, we plan to continuously update and refresh the redi-GO range in India to offer our customers a unique value proposition," Malhotra added.
Available in three colours — white, ruby and grey — the redi-GO Sport gets the same 799cc three-cylinder petrol motor that churns out 53bhp and a peak torque of 72Nm. The redi-GO claims to return a fuel efficiency of 25.17kmpl. The engine comes mated to a five-speed manual gearbox.
The redi-GO Sport features black wheels, new graphics, roof rail, Bluetooth audio system, rear-parking sensor and remote keyless entry. The sports-themed Datsun redi-GO Sport has been priced at Rs 349,479 (ex-showroom, Delhi).