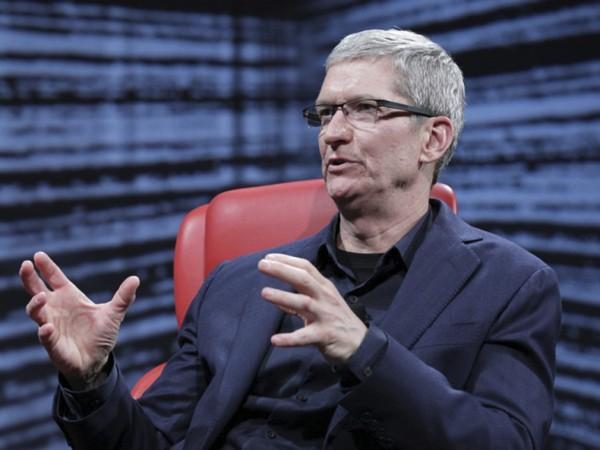 Facebook needs to improve its terms and conditions with third-party app developers for legal use or completely deny access to sensitive user-data
Facebook data leaks scandal will have far reaching effects on all social media sites and lead to stricter law to protect user-data
After technology mogul Elon Musk publically denounced Facebook, by deleting the social media accounts of his companies—Tesla and SpaceX, Apple CEO Tim Cook for the first time broke his silence about the Cambridge Analytica data leak controversy.
Cook currently attending the China Development Forum in Beijing spoke about the data leak issue and called for stricter regulations for social media forums to avoid future scandals.
"I think that this certain situation is so dire and has become so large that probably some well-crafted regulation is necessary. The ability of anyone to know what you've been browsing about for years, who your contacts are, who their contacts are, things you like and dislike and every intimate detail of your life -- from my own point of view it shouldn't exist," Tim Cook said to Bloomberg.
Apple's devices and software ecosystem have always been accused of being too closed euphemistically called as high-walled garden, which offers limited personalization options compared to rivals.
On the other hand, rival companies such as Google, Facebook, and others, in their bid to offer more personalized service (for example Google Assistant and Facebook Messenger) ask for access to several personal documents such as photos, contacts, always on location tracking, read text messages, monitor caller details on phones. And, look where has it led to.
Despite criticism, Apple sticks to the company ethos. In 2015, Apple even rejected Federal Bureau of Intelligence (FBI)'s court order to unlock the iPhone of San Bernardino gunman Syed Rizwan Farook, who killed 14 people and injured 22.
Apple had said if it does offer the unlock key, its implications were far beyond the legal case at hand and would threaten their loyal customer's privacy.
But, the recent raging controversy of blatant misuse of Facebook users' personal data, make us believe the Cupertino company was right all along at least outside of China.
[Note: Apple in a bid to tap into big Chinese smartphone market, it has tweaked some security measures. One such is to prevent the use of Virtual Private Network (VPN) apps that helped users evade internet filters of the Chinese government.]
Also, it has to be noted that, of all the platforms and devices, Apple products are the least affected by malware and hacking incidents compared to Microsoft's PC software Windows and Google's mobile OS Android which need separate anti-virus application software to protect the device from the aforementioned threats.
On a related development, Elon Musk has posted a new Twitter message that his recent deletion of Facebook accounts of SpaceX and Tesla was not done because someone dared him on Twitter or he took some political stand. But, in actuality, Facebook gives him willies and just erased those social media accounts.
Facebook data leak backstory:
It has come to light that Aleksandr Kogan, a Cambridge University researcher, conducted what looked like a harmless survey through a personality testing app — This Is Your Digital Life — on Facebook in 2014.
Apparently, 30 million people showed interest in the testing app and voluntarily shared their personal data and also their Facebook friends' personal information. But, Kogan unwittingly thinking it's legal, shared close 50 million user data to a data mining company Cambridge Analytica.
Tehn, Cambridge Analytica illegally created 'psychographic' profiles of all the people and delivered custom-created content online.
This was a method to trick citizens to believe a particular candidate (their client) is good, while the opposition rival as bad, thereby swinging a political election.
It is believed that Donald Trump campaign team too hired the services of Cambridge Analytica during US presidential campaign.
The data leak controversy has reached a boiling point with Facebook co-founder Mark Zuckerberg being summoned to testify before the US House Committee.
Stay tuned. Follow us @IBTimesIN_Tech on Twitter for latest updates on Facebook.