Social media took a new turn with apps like TikTok, Kwai, and Clip, which popularised 15-second clips of imitation and lip-syncing to popular tunes and dialogues. While millions of users see the fun side of these apps and what they demand to fetch likes, followers and sometimes monetary prizes, there's a dark side to it exposing children towards real danger.
According to a TOI report on Friday, social video apps have become a hunting ground for paedophiles. Nitish Chandan, project manager at Cyber Peace Foundation, said that apps that require users to post 15-second clips of themselves also serve as a platform to groom underage girls for child pornography.
TOI listed several incidents to prove its point, which includes a short clip of a 12-year-old girl dancing to the tunes of "Meri jalti jawani maange paani paani" while clad in a pink lehenga and a velvet blouse. Another video shows the same girl dancing with a boy of similar age, thrusting their bodies against each other.
Many such videos, posted on the social media app Kwai under the account "Gaon ki Bachchiya" (Village girls), has nearly 98,000 followers. But what's most disturbing is that the comments on the videos of really young girls as low as 2-3 years posted online have inappropriate comments from men. Paedophiles who seek pleasure from such videos have reportedly commented on the girls' bodies and ask to see more skin.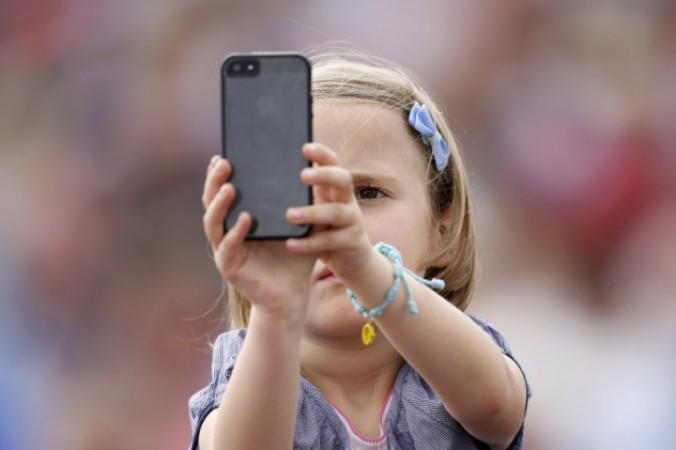 Listing another disturbing incident, the report found a Kwai account of Biren Das, a young girl supposedly aged less than 13, has received nasty comments for one of her videos. The video in question shows the young girl in a boatneck top as she lip-syncs a Punjabi track. The report found that over 300 comments are about the girl's body, lips and some even go on asking Das to remove her top.
Kwai, which claims to have up to 15 million users in India, is of Chinese origin – same as TikTok by ByteDance, which also serves 15 million users as of February 2018 in the country. But the moderation of Kwai content is not at its best when it comes to the Indian content due to the language barrier and the fact that the content moderation team for the app is based in Beijing.
"There is a continuous audit to monitor content on our platform. If there is adult or inappropriate content featuring kids," Ganta Murali, head of Kwai India, told TOI. Kwai has reportedly launched a parental control function in its Chinese version of the app, but the same is yet to be implemented in India.
Highlighting the risk of kids or their content's exposure to such apps at a tender age could lead to grave danger. Chandan said that paedophiles send videos to kids on such platforms asking them to imitate and send their video back. In some cases, young girls have sent masturbating videos to a friend they met on social apps. A kid's addiction to gaming apps or challenges on social media makes it easy for paedophiles to fulfill their desires.
With the ease of getting online with a simple click, it's easier for children to be exposed to sexual abuse, harassment, blackmail, and bullying. Until there's a stern moderation, parents, guardians and elders need to be watchful of their kids' activities online.