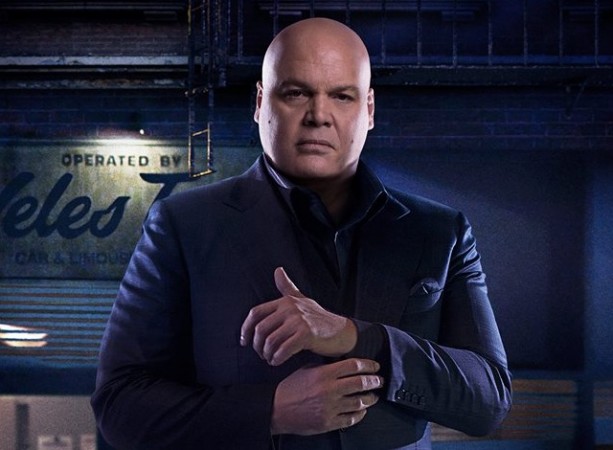 Even as Daredevil season 3 shooting is underway, spoilers of the Netflix-Marvel series are out. As reported earlier, the series will adopt certain elements of the famous Born Again comic book story which is written by Frank Miller.
However, in the series, where Daredevil meets his mother Maggie Murdock, it will feature the return of another iconic character of the series — Vincent D'Onofrio's Wilson Fisk, aka Kingpin.
Also read: Daredevil Season 3 air date and spoilers: Wilson Bethel to portray Sin-Eater in Netflix series?
Kingpin has gained popularity during his appearance in the first season of the Netflix-Marvel series. In the much-anticipated season 3, Kingpin is all set to return to the Hell's Kitchen to make Matt Murdock's life a living hell.
Shedding some light on the return of Kingpin, D'Onofrio has opened up about some exciting details of his character in a recent interaction with Collider.
When asked how he compared the evolution of his character to the previous seasons of Daredevil, the actor said, "It's hard to top the first season, with Steven DeKnight's writing, but Erik Oleson [the new showrunner] is a very good writer. I've shot some pretty cool scenes, so far. It's different, but it's very Fisk. It's still very emotional. The character is evolving. His whole deal is based on emotion, so we're taking him down that role further."
Teasing about his character, D'Onofrio told Collider that "there are new focuses and new goals."
"If it was up to me, I would go on and on and on about it because it's so interesting, but it's so important to them, for us to keep our mouths shut," he further added.
But, he ultimately slipped through some information which will surely make fans over-hyped as he said, "We've already shot some things that are just going to be neat for the fans.
"There's some awesome things that are very much in the history of Fisk and Daredevil that people have been waiting for. We've already put some of that stuff in the can, and there's a lot more to do. I think they're gonna be very happy."
Netflix is yet to reveal the premiere date for the third season but it is expected to air sometime in 2018.