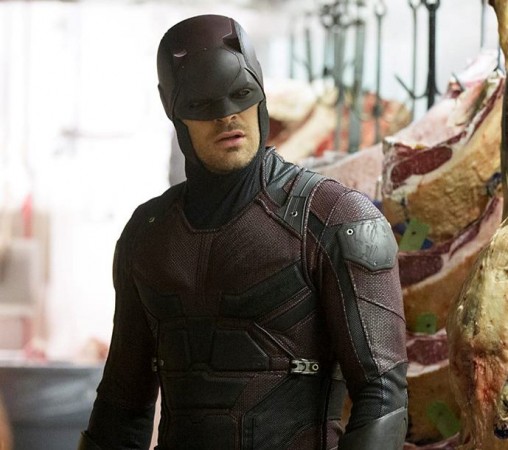 The filming for Daredevil Season 3 has finally begun in the New York City this week. The production for Netflix-Marvel series was originally supposed to begin on October 15 and end on June 30.
Also read: Why Matt Murdoch does not want to don the Daredevil's suit in The Defenders
Now, a Daredevil fan took to Twitter to share a picture which confirms that the Marvel superhero series is back to filming on the streets of New York.
In the photo, two neon-coloured 'no parking' posters have been posted which says that a film shooting will take place on Monday, November 13 at 6 am and will be continued till Thursday, November 16 in that particular area.
While there is no mention of Daredevil in the posters, it is indicated as the shooting of Ringside S3. All the series fans must remember that the working title of the Daredevil Season 2 was Ringside.
Hence, if the shooting of Daredevil Season 3 can be completed by June 2018, the show might get a fall premiere date.
Besides that, a recent report claimed that the filming for Iron Fist Season 2 has already started as well.
Matt Murdoch will be seen reprising the role of Daredevil in the upcoming season. And, as noted by Screen Rant, Daredevil season 3 will adopt certain elements of the famous Born Again comic book story written by Frank Miller in which Daredevil meets his mother, Maggie Murdock.
Alongside Daredevil Season 3, two more Netflix-Marvel series are expected to return to the streaming site next year — Jessica Jones Season 2 and Luke Cage Season 2.