England women's cricket star Danielle Wyatt had sent cricket fans into a tizzy when she took to Twitter to propose marriage to Virat Kohli in 2014.
Wyatt has been a self-proclaimed fan of Kohli over the years and the proposal came right after the India cricket team captain had hit a match-winning 74 against South Africa in World T20 2014 in Dhaka.
Wyatt had written "Kholi marry me" in her post, which garnered a lot of attention from across the cricket fraternity.
As it turns out, Kohli had advised Wyatt against posting such stuff on Twitter as he believed the social media platform users were taking "things seriously". The England cricketer also revealed how some even sent emails to her father over the tweet.
Notably, the two cricketers had met during MS Dhoni-led India's tour of England in 2014. Kohli had also gifted a bat to Wyatt during their meeting at Derby.
The England star had labeled the bat "beast" and revealed last year she could not wait to use it at the international level.
"Ten minutes later, I picked my phone up and I have got 1000s of favorites and retweets, it's all over Indian news, they're emailing my dad at home," Wyatt was quoted as saying by ESPNCricinfo.
"When we met, he [Kohli] said to me: 'You cannot do things like that on Twitter! They take things seriously!' I was like, 'okay. Sorry!'," she added.
Wyatt to use Kohli's bat in India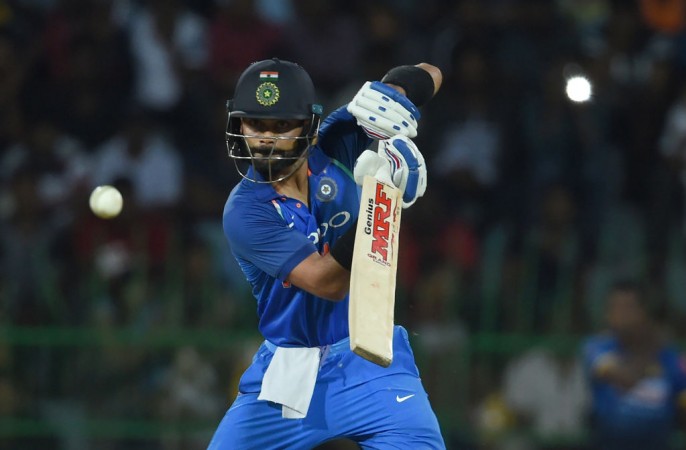 Wyatt had also congratulated Kohli when the latter tied the knot with Bollywood actor Anushka Sharma in December 2017.
Meanwhile, Wyatt is gearing up for the upcoming T20I tri-series against India women and Australia women scheduled between March 22 and April 3 in Mumbai.
She has also revealed she will be using the bat gifted by Kohli in the upcoming tri-nation series. A lot is expected of her, given her recent performances in the shortest format of the game.
The Staffordshire women all-rounder, in her last international innings in November 2017, had blasted the third fastest hundred in women's T20I history (56-ball 100) to help England clinch a 2-1 win a three-match T20I series against Australia Down Under.
Meanwhile, Kohli has been rested from the ongoing Nidahas Trophy (T20I tri-series involving India, Bangladesh and hosts Sri Lanka) following his heavy workload in their recently-concluded tour to South Africa.
The 29-year-old will be back in action in April as he will be leading Royal Challengers Bangalore (RCB) in the 11th edition of Indian Premier League (IPL).
Wyatt to watch Kohli's RCB game from the stands?
Wyatt might also be seen supporting Kohli and RCB from the stands during the upcoming season of the cash-rich league. The England star replied in the affirmative to a fan, who had asked her if she would be cheering from the stands for the India cricketer.