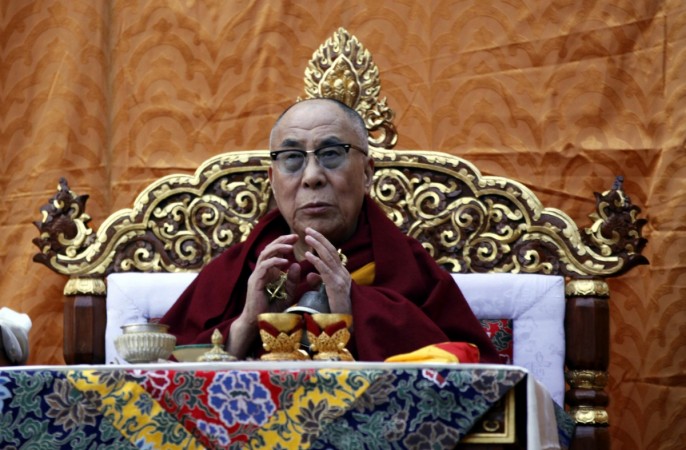 Tibetan spiritual leader His Holinesss the Dalai Lama on Wednesday said that he has "no worries" about Republican Donald Trump winning the United States elections. The exiled leader also added that he would visit the President-elect soon, a move which could irk China.
The Dalai Lama, who won the Nobel Peace Prize in 1989, fled into exile in India in 1959 after an abortive uprising against the Communist rule. China considers the Dalai Lama a separatist and believes that he is set to split China.
When asked about the United States' President-elect during a visit to Mongolian capital Ulaanbaatar, the Dalai Lama said that he has always considered America as a "leading nation of the free world."
"I think there are some problems to go to United States, so I will go to see the new president...Sometimes I feel during election the candidate has more freedom to express. Once elected, having the responsibility, then they have to tell you their sort of vision, their works according to reality," the spiritual leader said.
The Dalai Lama met the current President of the United States Barack Obama in June at the White House despite warnings from China that the meeting would impact the bilateral relationship between the two countries. This was President Obama's fourth meeting with the exiled leader ever since he took seat in White House.
China also rebuked Mongolia for allowing Dalai Lama to visit the nation, however, the Mongolian Foreign Ministry said that the government was not involved in arranging his trip and that the Mongolian Buddhists had planned for his visit instead, according to Montsame news agency. Reports state that soon after the spiritual leader's visit to the nation in 2006, China had temporarily cancelled all flights between Ulaanbaatar and Beijing.